AVOCADO CARPACCIO WITH STRIPS OF ST. PIERRE
Serves 4 | Prep/Cooking 25 mins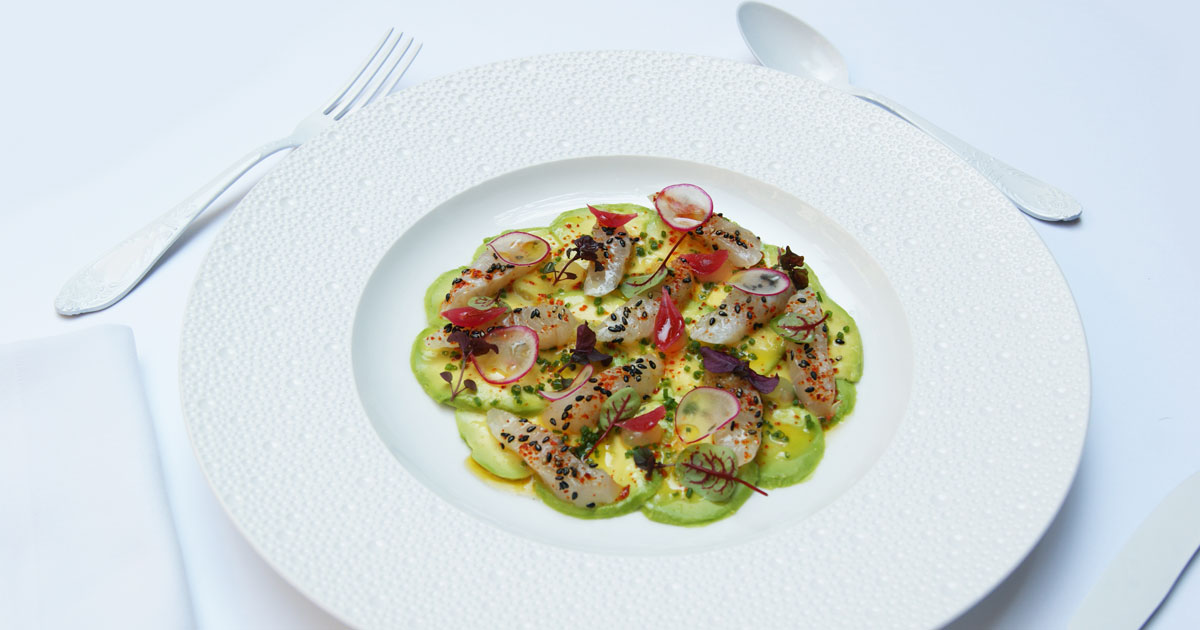 2 avocados
440 g St. Pierre fish, cleaned
20 g chives
2 g maldon salt
2 g black sesame seeds
20 shizo leaves
10 g finger lime, peeled
40 g raspberry vinaigrette
Raspberry vinaigrette dressing
180 g olive oil
20 g lemon juice
Salt and pepper to taste
Thinly slice the avocados.
Add salt and a bit of vinaigrette to the avocados.
Sprinkle the St. Pierre Strips with salt, black sesame seeds, and some vinaigrette.
Add the chives and garnish the carpaccio with sauce carpaccio with additional sauce and peeled finger limes.
For the dressing, combine all the ingredients together and pour over the carpaccio.
Chef's Tip
BEFORE SERVING THE DISH, PLACE IT A FEW MINUTES IN THE FRIDGE IN ORDER TO CHILL AND SERVE IT COLD.