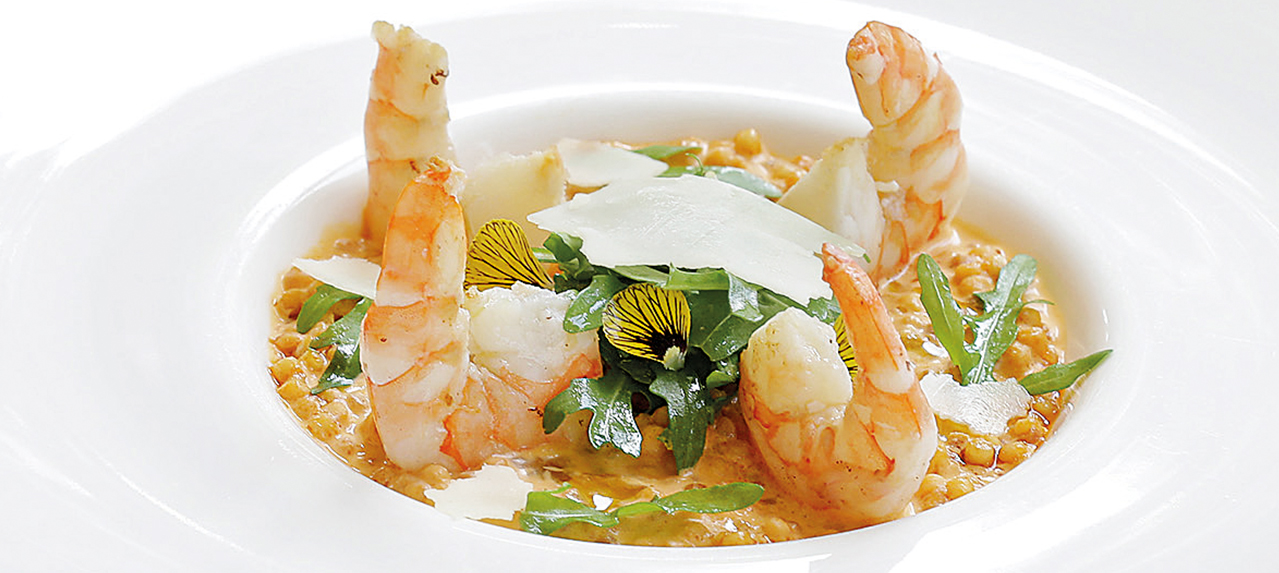 • 16 shrimp
• 200g fregola pasta
• 100g parmesan cheese
• 1L tomato fish stock
• 50g butter
• 200g wild rocket
• 200ml white wine
• Olive oil
• Salt and pepper
• ½ a chopped onion
1. In a pan, heat olive oil, add onions and cook for 2 minutes. Add the fregola, deglaze with white wine, reduce and add tomato fish stock. Cook for 10 minutes, then add butter, Parmesan and place on a plate.
2. In a frying pan, put olive oil then, when it's hot, add shrimp, cook it and place on the fregola. Add wild rocket and Parmesan slices.