JOCELYNE GEMAYEL TCHOPOURIAN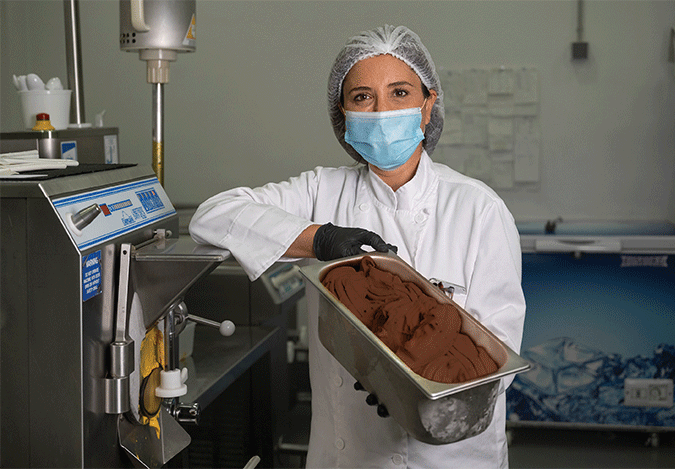 A late but successful starter, Jocelyne didn't even consider entering the world of entrepreneurship until after she'd had her first child. Today she is the co-owner and creator of Orsobianco sarl, one of Lebanon's leading gelato producers, which she has been managing now for 10 years. Jocelyne's passion for her business has its roots in her love of gelato as a child and has also benefited from an alternative approach to thinking, which she puts down to time spent working in several large-size companies. She describes running the business as hard work and challenging, but also rewarding. Orsobianco has grown at an annual rate of between 10 and 20 percent. Jocelyne's plans including bringing Orsobianco to the whole of Lebanon and beyond.
Motto




Believe in yourself and trust your instinct.

Inspiration




Gelato

Culinary Philosophy




Jamie Oliver.
RECIPES BY JOCELYNE TCHOPOURIAN