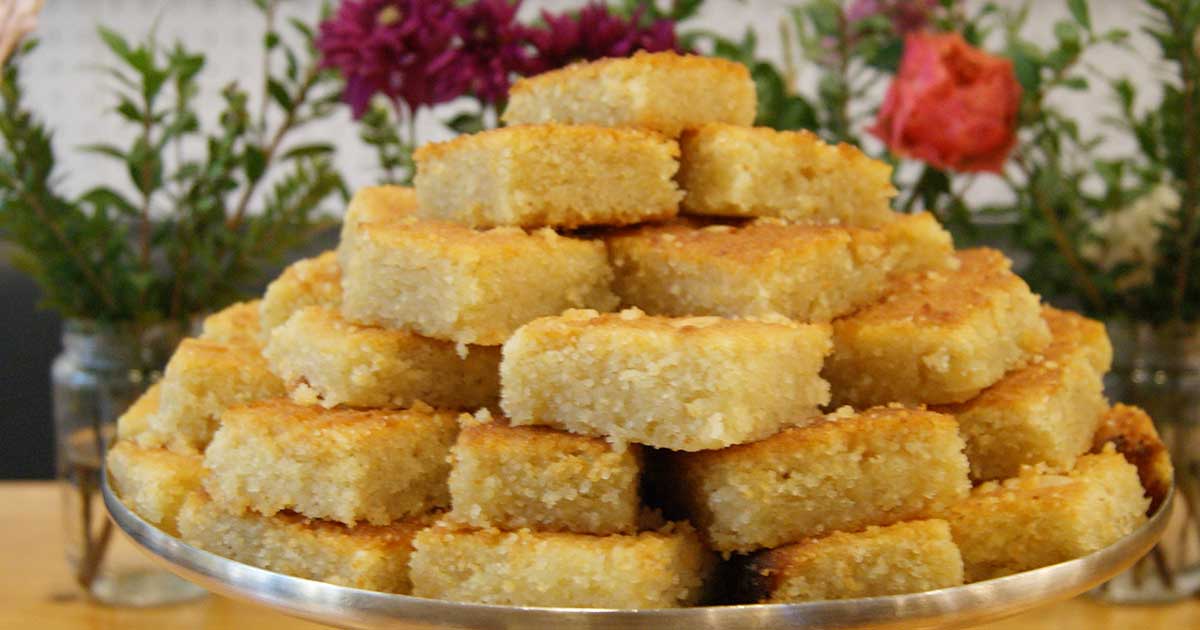 1 cup ghee
4 tsp butter
5 cups coarse semolina
2 cups sugar
1 cup coconut powder
2 cups yogurt
1 tsp baking powder
1/2 tsp sodium
Bicarbonate
4 tsp rose water
4 tsp orange blossom water
1/2 cup peeled almond halves
Sugar syrup (4 cups sugar, 2 cups water, 1 tsp lemon juice, 2 tsp rose water)
1. Melt the ghee and butter and mix them with the semolina, mix all continuously while adding all of other ingredients one item ate a time.
2. Pour into a baking tray and add the almonds on top and put in a preheated oven until the surface is golden.
3. Pour the sugar syrup over it while it is still hot.