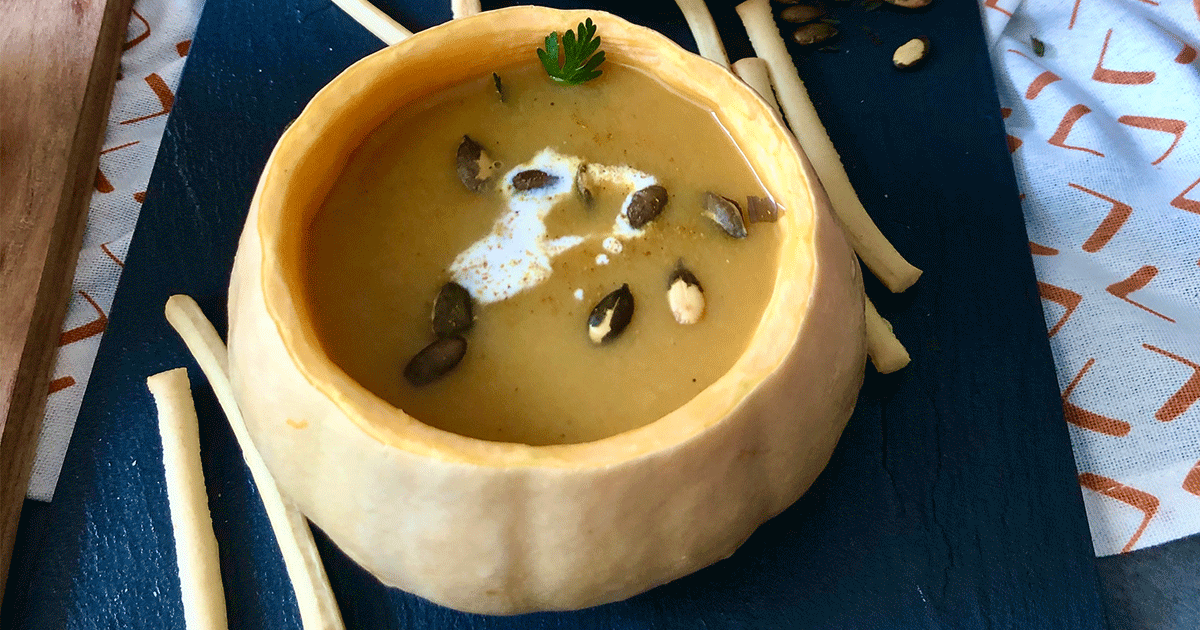 1 kg of peeled pumpkin slices
1 branch of chopped celery
1 large diced onion
1 crushed clove of garlic
1 branch of chopped leeks
1 tbsp of vegetable oil
2 chopped carrots
1 liter of water or vegetable stock
Salt/ pepper
Cumin, cinnamon, roast pumpkin seeds
Cream (optional)
Stir fry the garlic, onion, leeks, celery, carrots and pumpkin with the vegetables oil.
Add salt and pepper, and the water of vegetable stock boil for about 30 minutes and then blend.
Add the cinnamon, cumin and seasons to taste.
Serve in platters or holed like pumpkins, and drizzle some fresh cream and the roasted pumpkin seeds.