10 TIPS FOR MAKING THE FLUFFIEST PANCAKES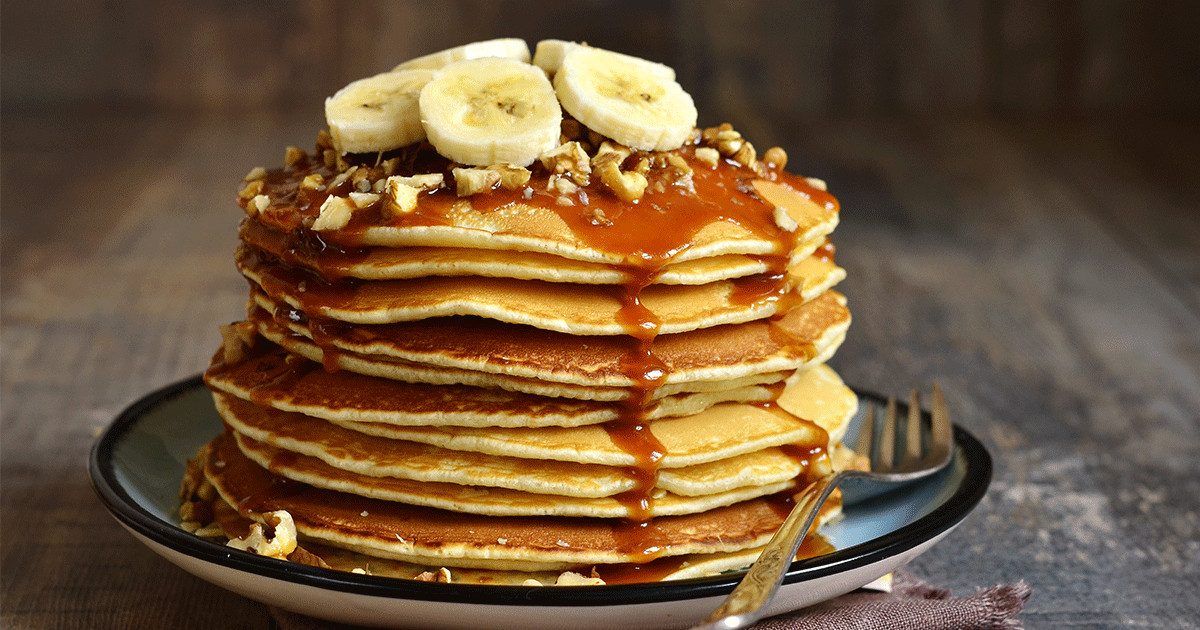 Pancakes in various guises are loved all around the world, from savory to sweet, wafer-thin to thick, small to large. With just a few basic ingredients, they're quick to whip up and cook. Follow our tips, tricks and recipe inspiration to ensure pancake perfection every time
1.GIVE FLOUR A GOOD AIRING
Sift flour and salt from a good height into a large bowl to give the flour a good airing. Make a well in the center to add beaten eggs then gradually add the milk. Any lumps will disappear as you whisk. Finally, run a rubber spatula around the bowl to find any bits of flour lurking at the edge.
2. WHISK YOUR DRY INGREDIENTS TO AVOID BIG LUMPS
3. DON'T OVER MIX THE BATTER
Too much mixing of batter means the gluten proteins will bond too tightly with other gluten protein. Over-working the pancake mixture too much can result in a heavier batter.
4.SPARKLING WATER TIP
Adding sparkling water to your batter will make it light and crisp, just like a Japanese tempura batter. The bubbles create pockets of air which expand with the heat, giving a lighter texture.
5.SEPARATE AND BEAT EGG WHITES
Add the egg yolks to the wet ingredients and once it's combined with the dry ingredients let it rest without the egg whites. Right before cooking, fold in the egg white peaks into the batter, it's like folding in clouds.
6.LET THE BATTER REST
Set the batter aside for 20 minutes. This allows the wet ingredients to soak into the flour for better texture. This enables the starch grains in the flour to expand, giving a lighter batter. You can also let it rest overnight.
7.WAIT TO FLIP UNTIL YOU SEE BUBBLES
Wait until bubbles form in the center of the pancake to flip.
8.FLIP ONCE ONLY ONCE
9. WIPE OUT THE PAN BETWEEN BATCHES
10. PAY ATTENTION
Pay attention while you cook the pancakes as they cook. Are they browning too quickly? Turn the heat down a bit and cool the pan for a minute before the next batch. Are they sticking a little or a lot? Add more butter or oil.
INGREDIENTS
1 egg
150g plain flour
185ml milk
1 tbsp sugar
30ml vegetable oil
1 tbsp baking powder
1/2 tsp salt
PREPARATION
Mix the ingredients following the tips above.
PANCAKE RECIPES FROM CHEFS