4 REASONS WHY YOU SHOULD EAT MORE SOUPS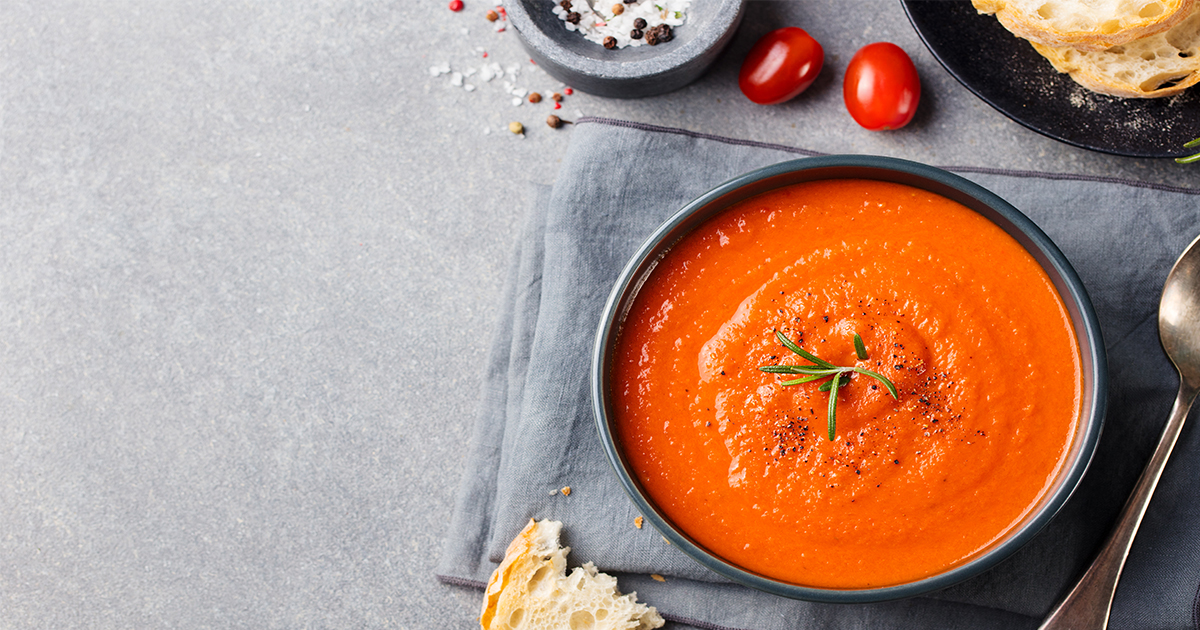 Soup can be a healthy and delicious way to create balance after a season of heavy meals or even a particularly indulgent weekend. It gives your digestive system a chance to reboot and de-bloat.  Eating a soup before a meal will fill you up and help you eat less calories for the entire meal.
1 .IT CAN HELP LOSE WEIGHT & KEEPS YOU SATIATED
Research has found that people who regularly drink soup have lower dietary energy density and better diet quality. The high water and fiber content from vegetables added to soup reduce hunger and increase fullness. It adds weight and volume so that you can have a satisfying amount without too many calories.
2. IT'S HEALTHY AND PACKED WITH NUTRIENTS
When prepared with the right ingredients, soup can be a truly healthy dish with multiple nutritional benefits. Vegetable- and broth-based soups may provide plenty of nutrients such as vitamins, minerals, and fiber while being low in calories and fat.
3. THE VITAMINS AND MINERALS STAY INTACT
The slow cooking method used for soup ensures that it retains the vitamins and minerals of cooked vegetables since you also consume the broth. Of all cooking methods for vegetables, boiling is one of the ones that tends to lose the most nutrients,  however, the nutrients resistant to heat will stay in the soup  and you will eat them along with the water.
4. IT'S GOOD FOR DIGESTION
A warm bowl of soup does not just soothe the soul, but it also soothes the digestive system. Soup is a good way to consume food like veggies or chicken in an easily digestible form. Cooking the ingredients together breaks down the components well before the digestive system has to, making them easy to digest. Eating a fiber-rich diet aids in smooth digestion and also increases insulin sensitivity.