A SPARKLING CHRISTMAS EVE
International wedding and event organizer, Toni Breiss, gives us an exclusive
look and tips on how to make your own holiday event, a splendid success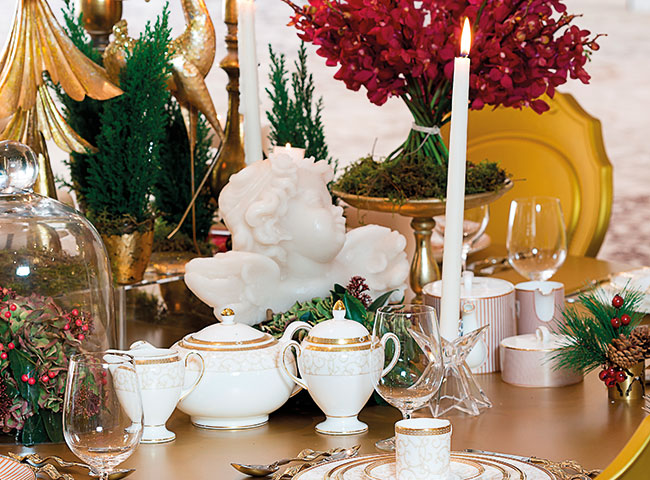 THE EFFECT
---
Special occasion decoration needs to create an emotional impact on your guests. This is the key. Make it different and surprising.
THE TABLE
---
First of all, choose the table shape. The most common one is round, because you don't have to play the corner games! It boosts the intimacy and conversation among family and friends.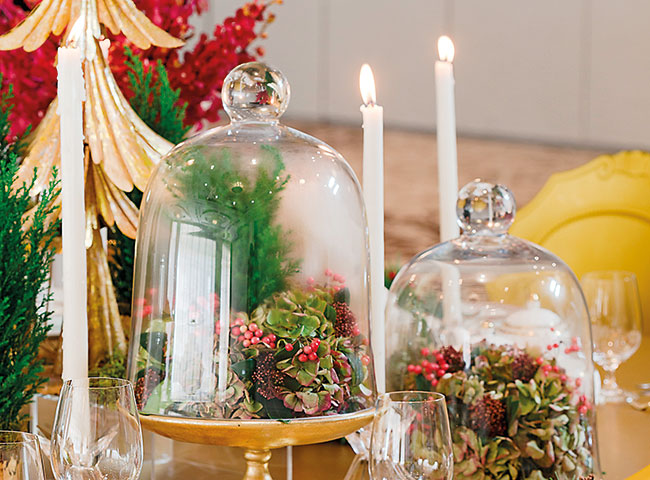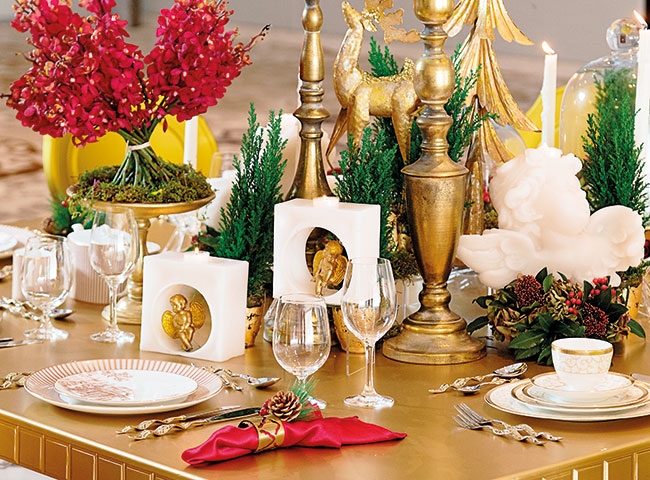 THE COLORS
---
There are a few colors that are habitually linked to Christmas. Red is the first color that comes to mind. We also added natural elements to make the decoration more real with small green trees mixed with solid gold trees and candles to set the mood. Both red and gold are the colors of fire to keep the ambiance warm.
THE ACCESSORIES
---
The central idea is always the same for any table decoration from tablecloth to flower decoration etc. Paying attention to details makes a big difference. I would go for more tailored details such as personalized napkin rings, glass items or embroidered napkins. No matter which season we are working in, the trends vary from one period to another, but events are tending to be more intimate and more opulent.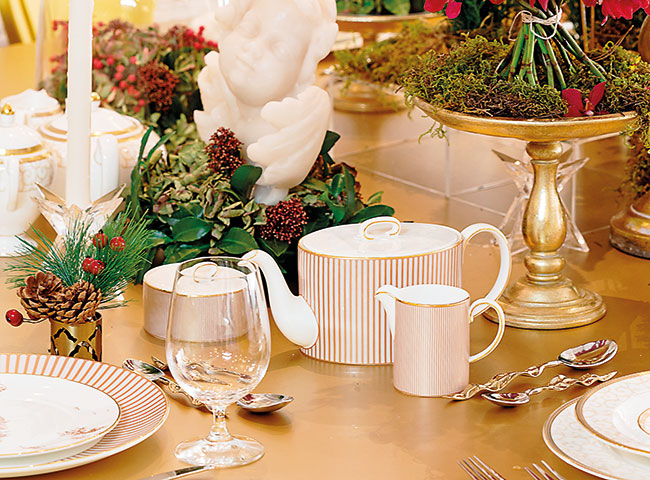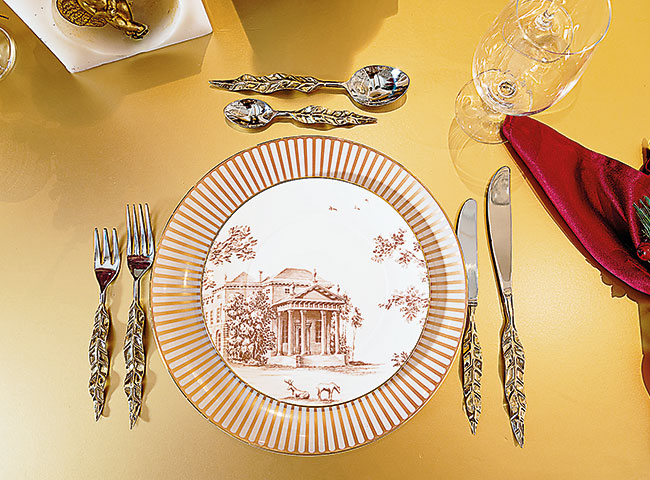 THE DETAILS
---
Next comes a detailed table cloth, after choosing the color palette of the décor, depending on your theme and occasion. For the centerpiece, think about a 'trio' – three different layer arrangements to enhance the table. The show plate color should be different than the tablecloth color, simple cutlery with a twist, a colorful water glass, napkins placed inside your cups and a customized menu are all ways to enhance the look and feel of your event.