Enter the wow and wonderful world of Rana Salam and you probably won't make it out without a few tons of glitter strapped to your Vespa, drinking a bottle of Vanda. Welcome to Rana's world!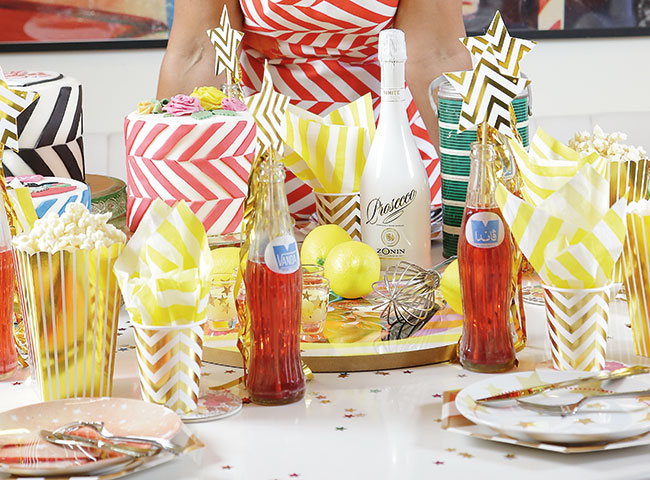 THE COLORS
---
I'm always attracted to strong colors; the beautiful blues, the reds and the last couple of years, it's been gold." We definitely noticed the gold, from the cups to the popcorn boxes; everything was shimmering in Rana's signature pattern.
THE TABLEWARE
---
Everything on the table, from the cutlery to the plates, was designed by Rana. "We started with Um Kulthum brooches in my studio in London."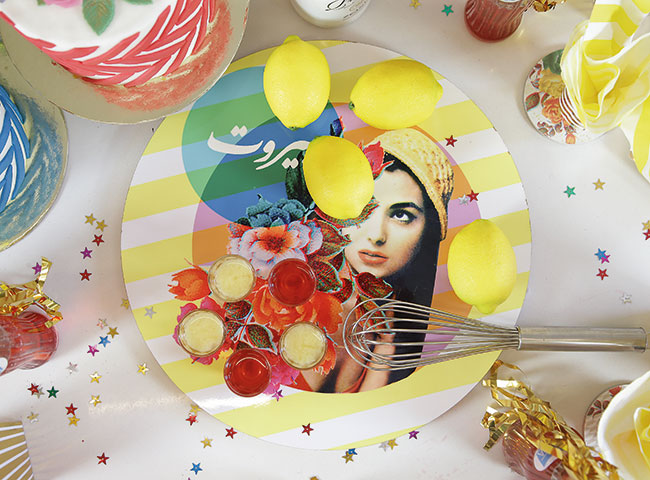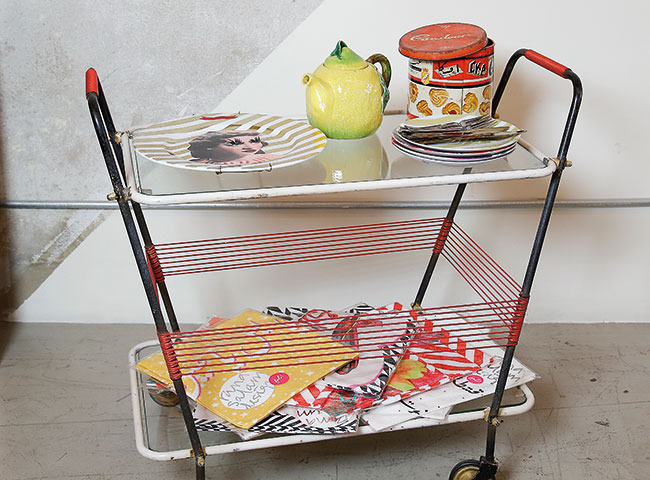 THE ACCESSORIES
---
Vintage Lebanon was everywhere, from old Vanda soda bottles she found at a thrift store to an old Ghandour cookie box.
THE CAKE
---
"… Of course we have our signature cakes created with Simply Divine. When you order a cake, it comes with a matching apron. This idea doesn't exist anywhere!"