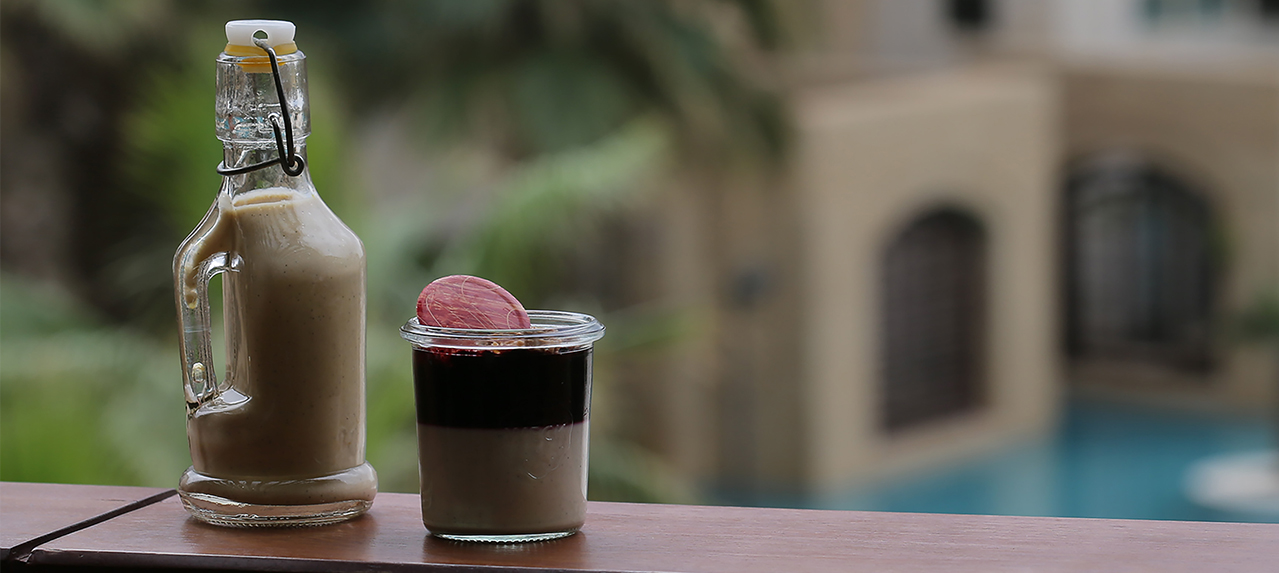 • 800g milk
• 300g Almond Inspiration by Valhrona
• 4 vanilla pods
• 200g apricot purée
1. Warm the milk and leave the vanilla pods to infuse for a minimum of 10 minutes.
2. Slowly pour the hot milk onto the melted chocolate, mixing from the center, to create a smooth and
shiny core, showing the start of an emulsion – this texture should be maintained throughout.
3. Continue adding the milk little by little and finish by adding the cold apricot purée. Set aside in the refrigerator. This chocolate drink can be served hot or cold.