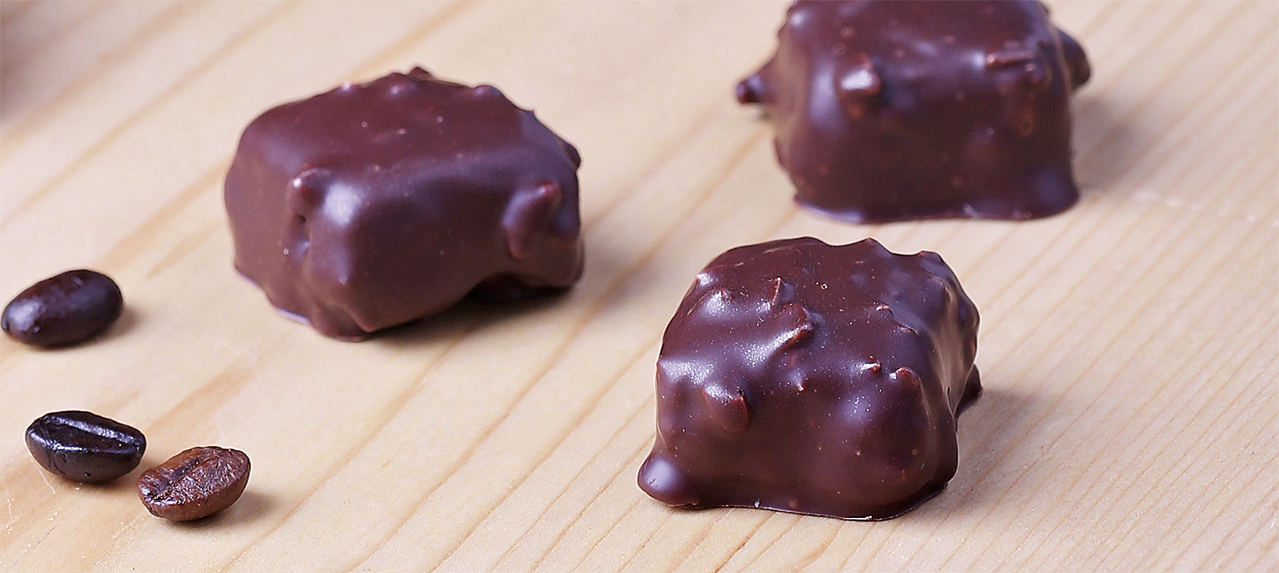 Almond praline 60%
400g granulated sugar
100g water
300g blanched almonds
300g raw almonds
Almond Rocks
750g almond praline 60%
150g Valrhona Jivara milk chocolate
75g Valrhona Guanaja dark chocolate
45g cocoa butter
200g feuilletine
1. For the praline, mix the sugar and the water together in a saucepan and caramelize.
2. Pour the caramel onto a sheet of baking paper then allow to cool.
3. In the meantime, roast the almonds in the oven at 170°C and allow to cool. Then grind the almonds and the caramel in a food processor cutter until a paste is obtained.
4. For the Almond Rocks, mix the praline with the milk chocolate and dark chocolate and melted cocoa butter, add the feuilletine and crystallize at 27°C.
5. Pour into a frame or a tray and leave to crystallize for 3 hours before coating, then cut into 22mm x 22mm squares, and coat with dark chocolate or milk chocolate as preferred.