AMERICAN BEEF TARTAR WITH
"MARKOUK" BREAD CHIPS
Founder of  Kitchen Backstage and brût
Serves 1 | Prep/Cooking Time 30 mins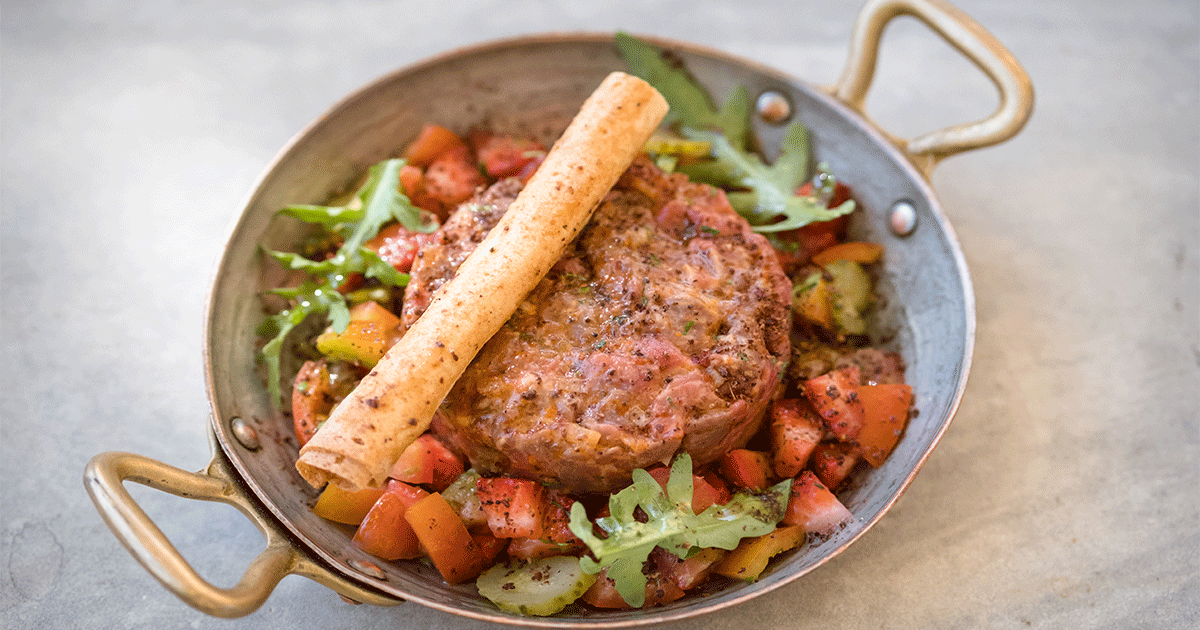 • 80 g. U.S. beef tenderloin
• 10 g. shallots
• 4 g. capers
• 10 g. parsley
• 1 egg yolk
• 50 g. olive oil
• 6 g. Dijon mustard
• 1 tsp. Xeres vinegar
• 50 g. strawberry
• 50 g. cherry tomato
• 2 pieces rolled crispy bread
• Salt & Pepper
Tartar sauce
Emulsify egg yolk using a whisk.
Add mustard and olive oil slowly.
Tartar
Chop meat, shallots, capers and parsley.
Combine with tartar sauce, vinegar, salt & pepper.
Place beef tartar in a circular mold, garnish with chopped tomatoes and strawberries.
Dress with olive oil, salt, pepper, parsley & lemon zest.
OTHER RECIPES YOU'LL ENJOY