AMERICAN GRILLED STRIPLOIN
& GLAZED MUSHROOMS
Founder of  Kitchen Backstage and brût
Serves 1 | Prep/Cooking Time 30 mins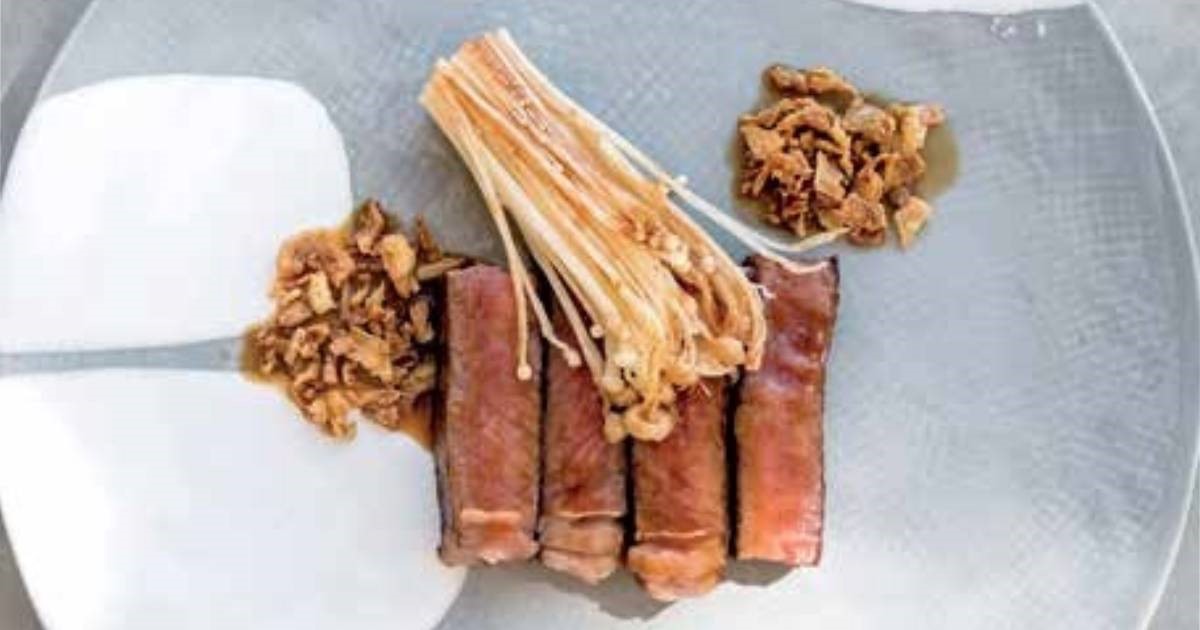 • 300 g. U.S. beef striploin steak
• 100 g. white mushrooms
• 25 g. butter
• 20 g. shallots
• 500 ml beef stock
• Salt & Pepper
1. Temper striploin steak on the counter for 30 minutes before grilling.
2. Add salt & pepper on both sides, grill to desired doneness and carve.
3. In a pan, add some butter, shallots and quartered mushrooms.
4. Reduce beef stock by half, deglaze mushroom mixture with beef stock.
5. Serve with carved striploin steak.