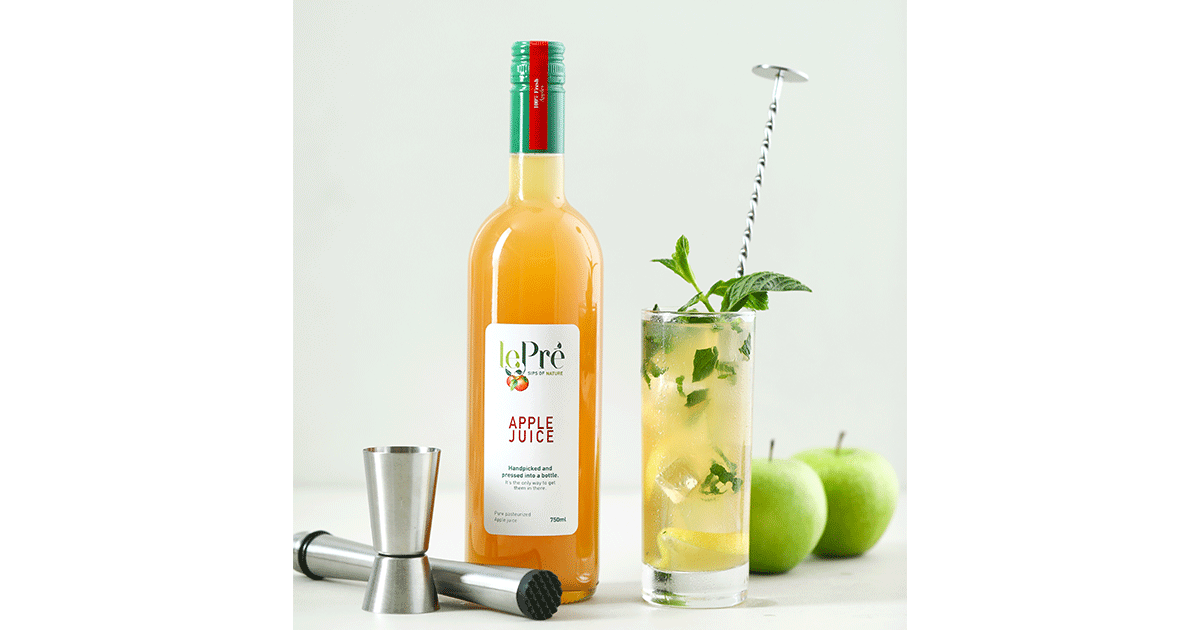 10 leaves fresh mint
1 cup of ice cubes
Splash simple syrup (equal sugar and water, heated until sugar dissolves, cooled)
Club soda
¼ cup apple juice
1/3 cup vodka
2 red apple slices, for garnish
2 green apple slices, for garnish
In the bottom of a glass, muddle together mint leaves and simple syrup. Add the vodka and apple juice, stirring to combine. Fill the glass with ice. Top with club soda.