ARACAJU TART WITH COFFEE GANACHE
BY CHEF CHARLES AZAR

  charles_azar 
Serves 10 | Prep. Time 60mins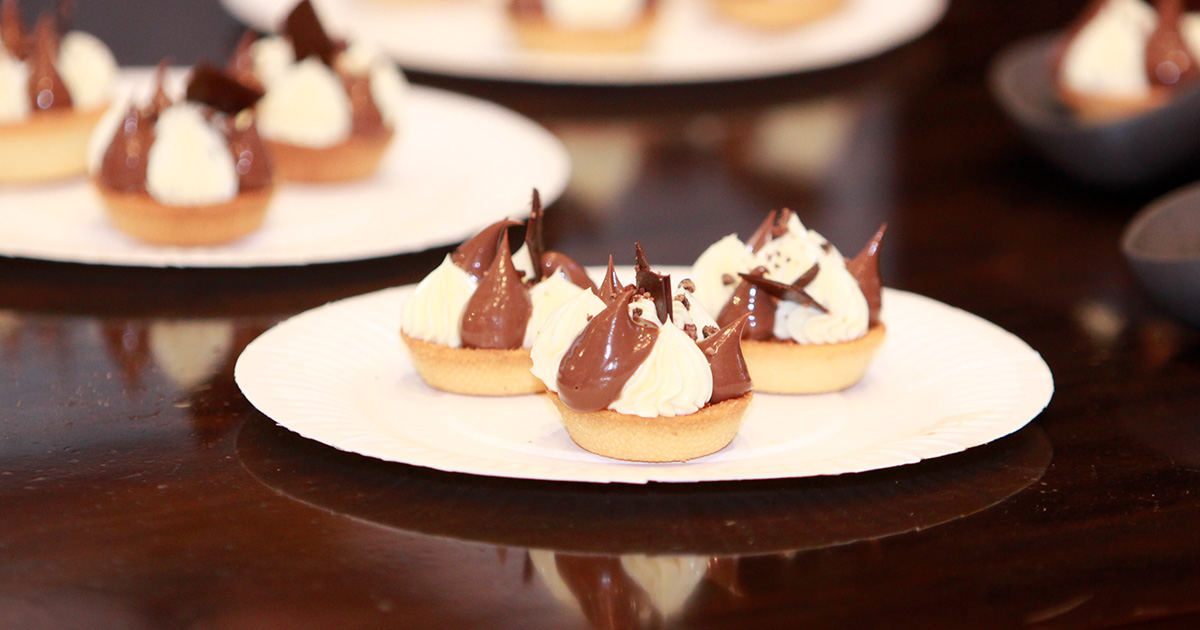 Almond sablé
240 g butter
4 g sea salt
180 g icing sugar
60 g almond powder
100 g eggs
370 g flour all-purpose
Crispy pecan nuts
200 g pecan nuts praline
30 g chocolate papouasie 36%
80 g feuillantine
Chocolate crémeux
165 g cream UHT
55 g milk liquid
11 g glucose
20 g egg yolk
170 g chocolate Alunga 41%
Whipped coffee ganache
165 g cream UHT
40 g coffee beans
3.5 g gelatin powder
21 g water
165 g white zephyr chocolate
355 g cold cream UHT
Almond sablé
Mix the ingredients in sequence, start with the softened butter, fine salt, icing sugar, ground almonds, eggs and flour.
Refrigerate for a few hours to rest
Roll out the dough to a thickness of 2 mm
Bake at 160C – 12 to 15 mins
Crispy pecan nuts
Melt the chocolate
Add the praline then the feuillantine
Chocolate crémeux
Heat the cream and milk
In a medium bowl whisk the egg yolks with sugar. Gradually whisk in the hot cream.
Transfer the mixture to the saucepan and cook over a moderate low heat until it reaches 82C
Pour the cream over the milk chocolate, keep it for 3 mn to let melt the chocolate.
Process the emulsion with a hand blender to perfect the crémeux.
Whipped coffee ganache
Heat the cream and coffee beans, leave to infuse for 15 mn
Reheat and add the gelatin, pour over the white chocolate
Mix well with hand blender, add the cold cream.
Mix well and refrigerate for next day before whipping.