EASTER COOKIES ZADIGI KAHKE
"ARMENIAN CUISINE" COOKBOOK 2011
Makes 50 | Prep.  Time 1h | Rest.  Time 2h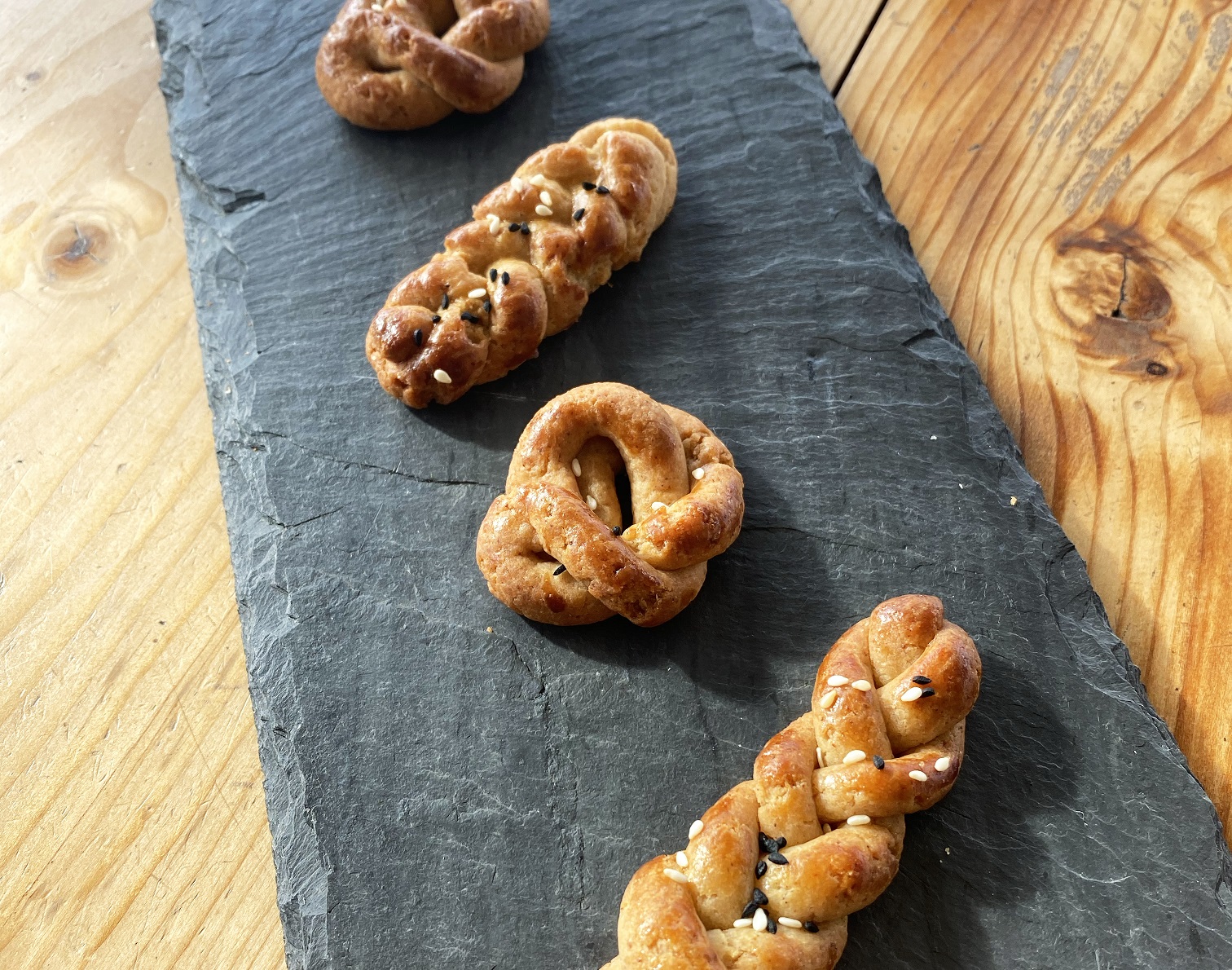 Dough
750g flour, sieved
250g cups farina, sieved
½ cup butter, melted
½ cup sunflower oil
½ cup all vegetables shortening
1½ cups sugar
1 cup milk (a bit warm)
1 tbsp. mahlab
½ tbsp. ground nutmeg
1 tbsp. yeast
1 egg
1 tsp. ground cinnamon
½ tbsp. ground cloves
1 pinch salt
Glaze and garnish
1 egg
2 tbsps. milk
1 tbsp. raw sesame seeds
1 tbsp. black cumin seeds
Blend all the dry ingredients together.
Add the rest of the ingredients little by little and knead everything well by hand.
Roll the dough into balls, and place them in a large bowl. Cover with baking paper and a soft clean towel. Let the dough rest for 2
Roll the balls of dough into fine sausages that can be formed into twists, twisted rings or braided into plaits.
Place on an oven tray covered with baking paper. Brush the dough with the glaze (made by whisking the eggs and milk) and decorate with sesame seeds or black cumin seeds.
Bake in an oven preheated to 180°C until golden.
RECIPES BY CHEF ALINE KAMAKIAN