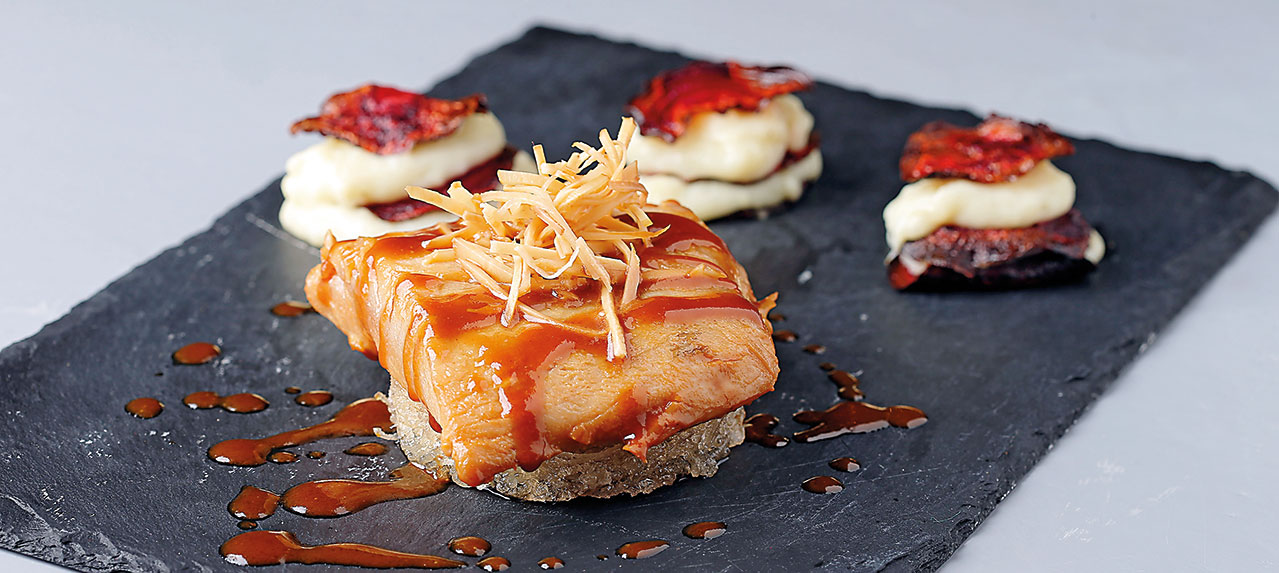 600g fresh local white fish fillet (Abou Sinn would be the best)
500g potatoes
2 pcs beetroot
Small piece of fresh ginger
A few pieces of pickled ginger
200 ml soy sauce
200 ml olive oil
1 tbsp sesame oil
1 tbsp honey
2 tbsp Dijon mustard
Salt and pepper to taste
1. Cut the fish into 150g pieces.
2. Whisk together the soy sauce, honey, mustard and sesame oil, then add the fish and leave it to marinate for at least 2 hours.
3. Boil the potatoes till soft, then peel them.
4. In a mixer add the olive oil, salt and pepper, then purée. Add grated fresh ginger to taste.
5. Cut the beetroot preferably with a mandolin into thin chips to use for the layers of the ginger puree cakes, and then fry them for no more than 1 minute. Reserve on a plate.
6. Pre-heat the oven at 200°C for at least 10 minutes and cook the fish for 5 minutes on each side.
7. Start making small cakes with a layer of beetroot and then purée. Serve next to the fish and top with chopped pickled ginger, while piping hot.