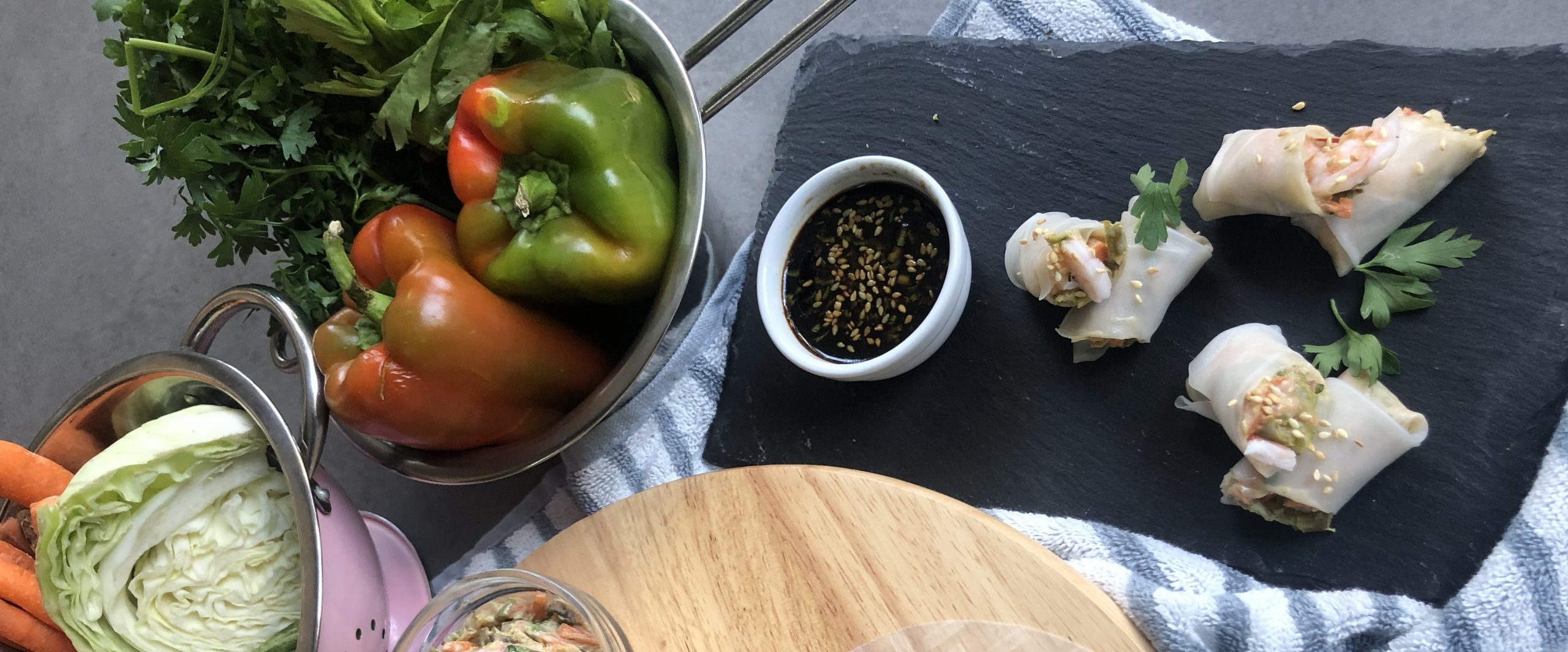 Filling
1/4 blanched cabbage julienne
3 blanched blanched carrots julienne
3 zucchini julienne
3 medium mushrooms julienne
1/4 blanched red pepper julienne
1/4 blanched yellow pepper julienne
1/4 blanched green pepper julienne
75g of bamboo shoots or Water chestnut
75g of Beans sprouts
1 tsp of grated ginger
Sauce
4 tbsp soy sauce
1 tsp oyster or fish sauce (optional)
2 tbsp sesame oil
1 tbsp sweet chili sauce
1 diced green onion
1 tsp grated ginger
Red chili (optional)
To serve
2 tbsp of roasted sesame seeds
A bunch of coriander leaves
Mix together the sauce ingredients.
Mix together the drained blanched filling ingredients.
Add two spoons of the mixed sauce on the filling ingredients, mix and let rest for 10mins.
Soak the rice paper one after the other in hot water and fill with a teaspoonful of ingredient mix and wrap into roll while closing the sides.
To serve
Cut in half, sprinkle with coriander and coated sesame and aside the dipping sauce.
Optional: Add boiled shrimp to your Summer Rolls