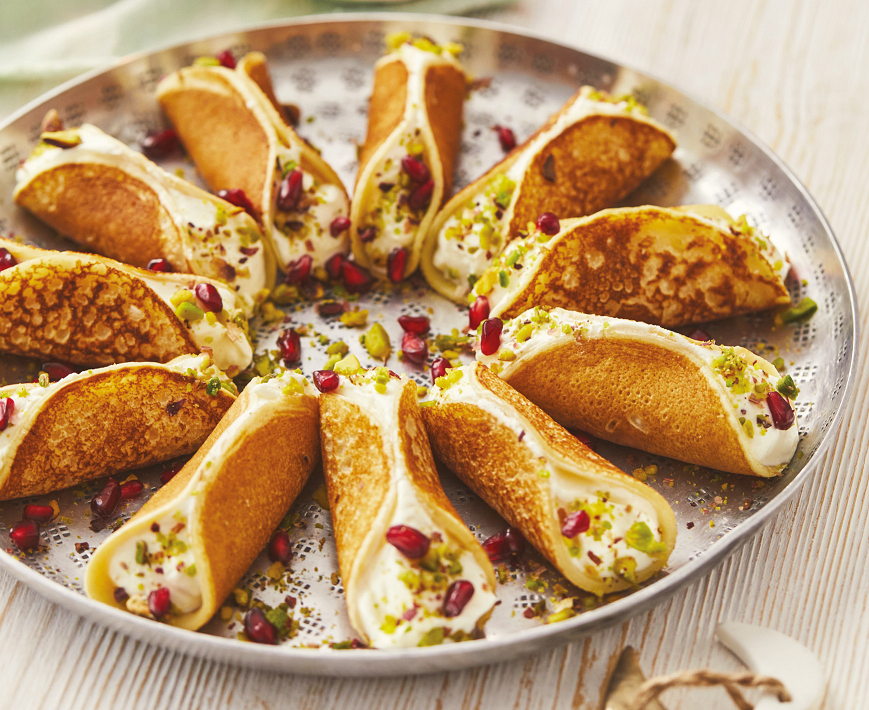 Ingredients for the crepes
50g powdered milk
200g flour
1 packet baking powder
50cl water
1 tbsp. orange blossom water
50g Elle & Vire unsalted butter
40g crushed pistachios
1 pomegranate
For the whipped cream
300ml Elle & Vire 35% fat whipping cream
30g icing sugar
Batter
Pour the powdered milk, flour and yeast into a bowl.
Make a well and add the water and orange blossom water.
Mix well to avoid lumps and let it rest for at least 30 minutes.
Whipped cream
Pour the cream and icing sugar into a cold bowl and whisk until it forms a nice whipping cream.
Katayef
Fill the crepes with whipped cream and fold them into a cone by pinching the edge.
Sprinkled with crushed pistachios and pomegranate seeds.
OTHER RECIPES YOU SHOULD TRY