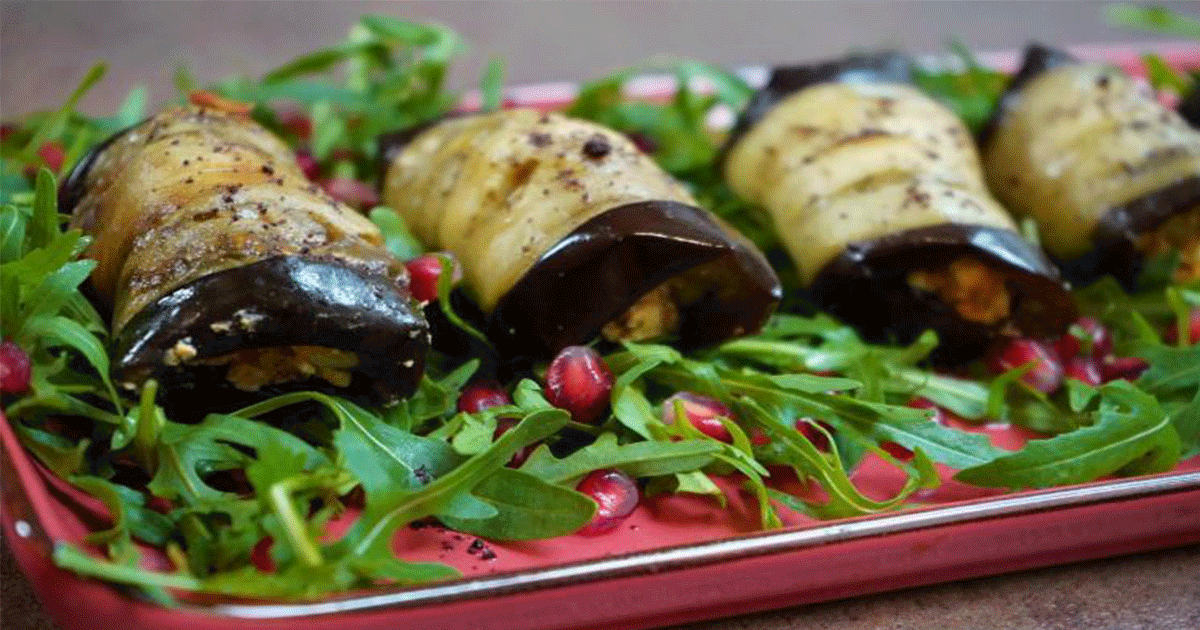 1 aubergine
Oil to fry/grill
Salt
1/3 cup feta cheese
1tbsp. mint, chopped
Chili powder/ paste
6 walnuts,
1 tiny garlic clove
Olive oil
To serve
Rocket leaves
Pomegranate molasses
Pomegranate seeds
Peel your aubergine and slice it lengthwise into 5mm slices.
Sprinkle with salt and let it sweat for 20 min.
Squeeze the water out and fry or grill until golden brown.
Filling
Mash up some feta cheese, add chopped mint, chili powder, chopped walnuts, garlic and olive oil.
Mix well and fill each aubergine slice then roll it.
Serve on a bed of rocket leaves. Sprinkle with pomegranate molasses & seeds.
MORE RECIPES BY FARAH'S KITCHEN