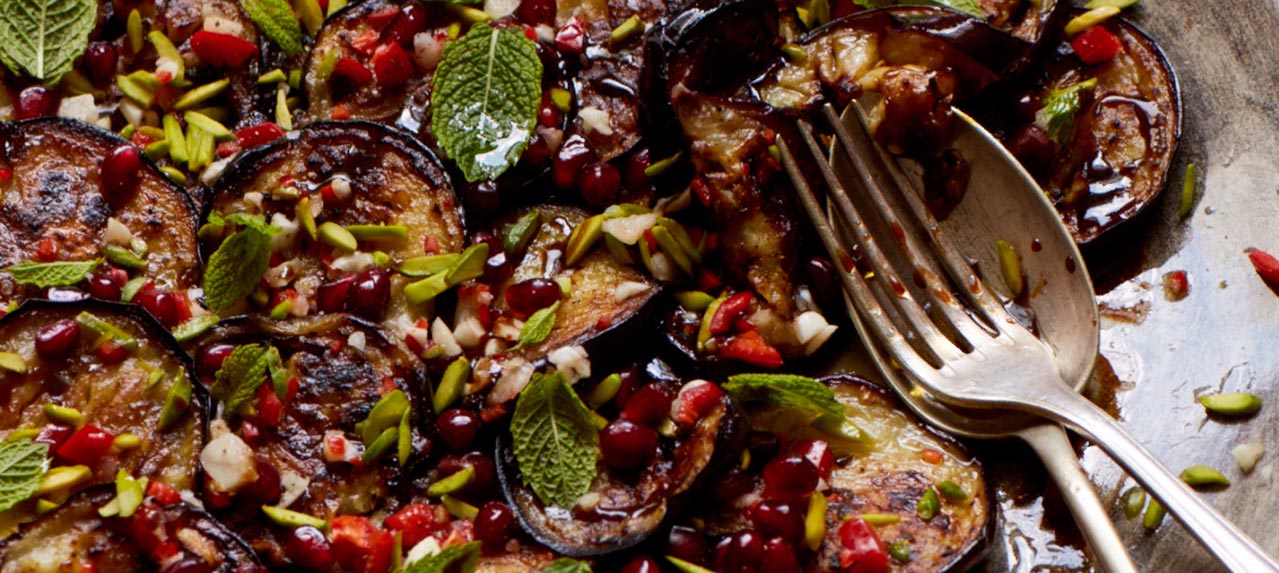 2 tbsps. of olive oil for frying
2 aubergines
½-1 red chilli, halved, deseeded and finely diced
3 garlic cloves, crushed
25g shelled pistachio nuts, roughly chopped
Handful of pomegranate seeds
Fresh mint leaves, to garnish
2 tbsps. olive oil
2 tsp each lemon juice and cider vinegar
Salt and freshly ground black pepper
1. Heat 1 tbsp oil in a large frying pan.
2. Season the aubergine and fry the slices in batches, 3-4 minutes on each side, until golden until tender, adding more oil as necessary. Transfer to a plate as you do them. Take care when laying the slices in the hot pan as the hot oil can spit madly.
3. Arrange the slices on a large platter, each piece slightly overlapping with the other.
4. Scatter over the chilli and garlic, followed by the pistachio nuts, pomegranate and mint.
5. In a separate bowl, whisk together the oil, lemon juice and vinegar and season. Drizzle over the salad and serve.