AUSTRALIAN BEEF SHAWARMA WITH BBQ VIMTO MARINADE
Serves 10 | Preparation time 25 mins | Cooking time 10 mins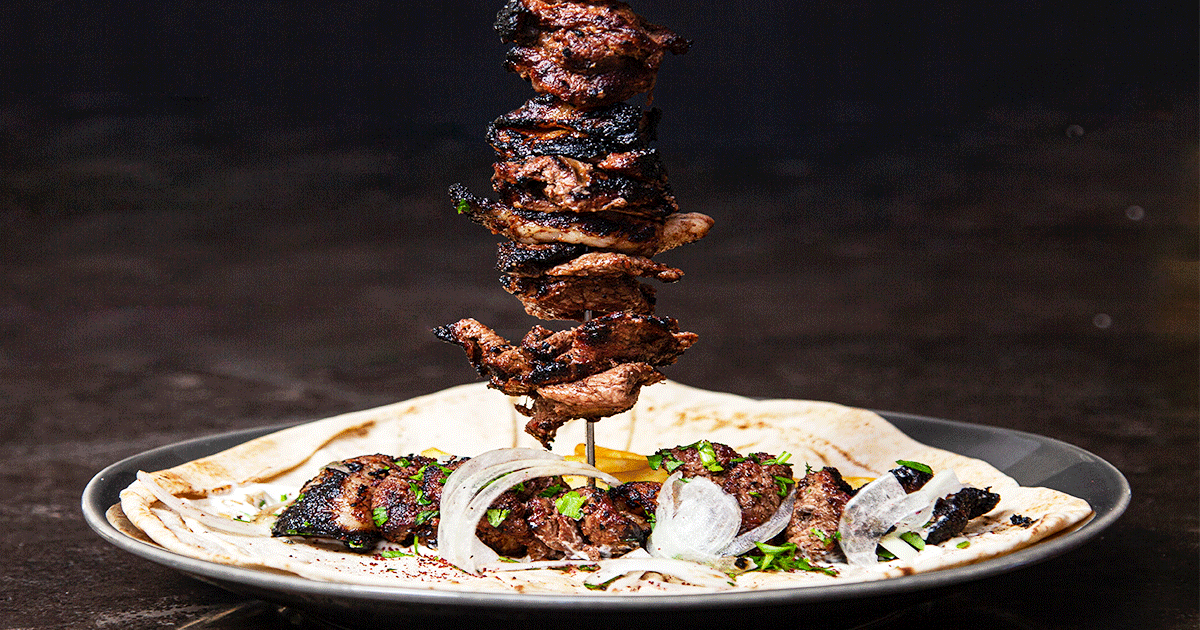 1 kg Australian Beef Chuck Roll, sliced thinly
250g lamb fat strips
1.5 tsp. salt
1.5 tsp. ground pepper
½ small red onion sliced (25g)
½ orange peeled and sliced
1 tbsp. seven spice
½ tsp. clove powder
1 tbsp. Dijon mustard
2 tbsp. yogurt
2 tbsp. vimto cordial syrup
1 tbsp. tomato paste
1 tsp. cardamom seeds
For each sandwich 
1 pc Arabic bread (small cut open like a pocket)
15g white onion, sliced
1 tbsp. garlic paste
5g fresh parsley, chopped (a pinch)
¼ tsp. sumac powder, a sprinkle
60g French fries (about a handful)
Mix all ingredients except for the beef and lamb fat, and blend to create a paste.
Marinate the beef strips and lamb fat strips 24 hours in the chiller.
Remove from fridge at least 30min before grilling.
Prepare your BBQ and coals to about a medium heat.
Thread the beef and lamb onto the skewers and grill for appx 4-5min each side. Be sure to turn as much as possible to prevent burning.
Remove the meat from the skewers and build your sandwich as you like! Also great with rice and a side salad.