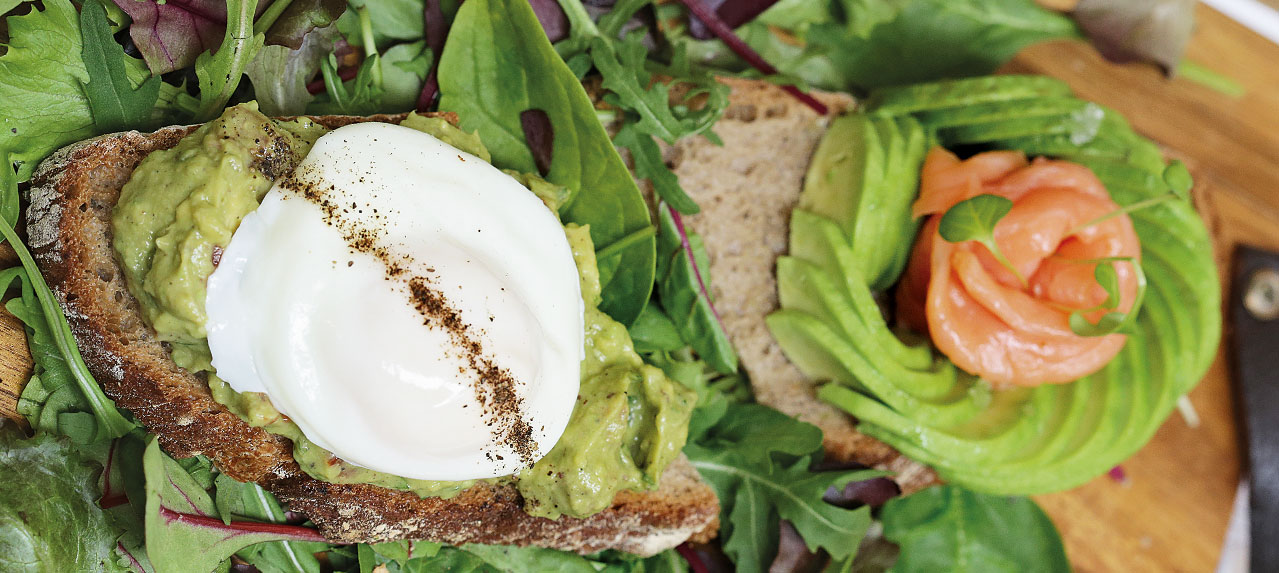 2pcs pain de compagne bread
25g musclin lettuce
40g smoked salmon
1 pc organic egg
80g avocado mix
160g avocado slices
2g black pepper
2g salt
2g micro green
15g sea salt
20g white vinegar
For the avocado mix
300g avocado
30g lemon juice
3g chives
2g black pepper
2g salt
1. Crack your egg into a bowl or onto a saucer, this makes it easier to slide into the pan.
2. Add a drop of vinegar. Bring a pan of water filled at least 5cm deep to a simmer. Don't add any salt as this may break up the egg white.
3. Stir the water to create a gentle whirlpool to help the egg white wrap around the yolk.
4. Cook for 3-4 minutes or until the white is set.
5. Lift the egg out with a slotted spoon and drain it on kitchen paper.
6. Toast the bread.
7. Remove the avocado from the skin and place the avocado flesh into a medium bowl and mash it with a fork and a squeeze of the fresh lemon juice. Season with salt and pepper as needed.
8. Slather the mashed avocado on top of the first toast, followed by the poached egg and the pepper on top.