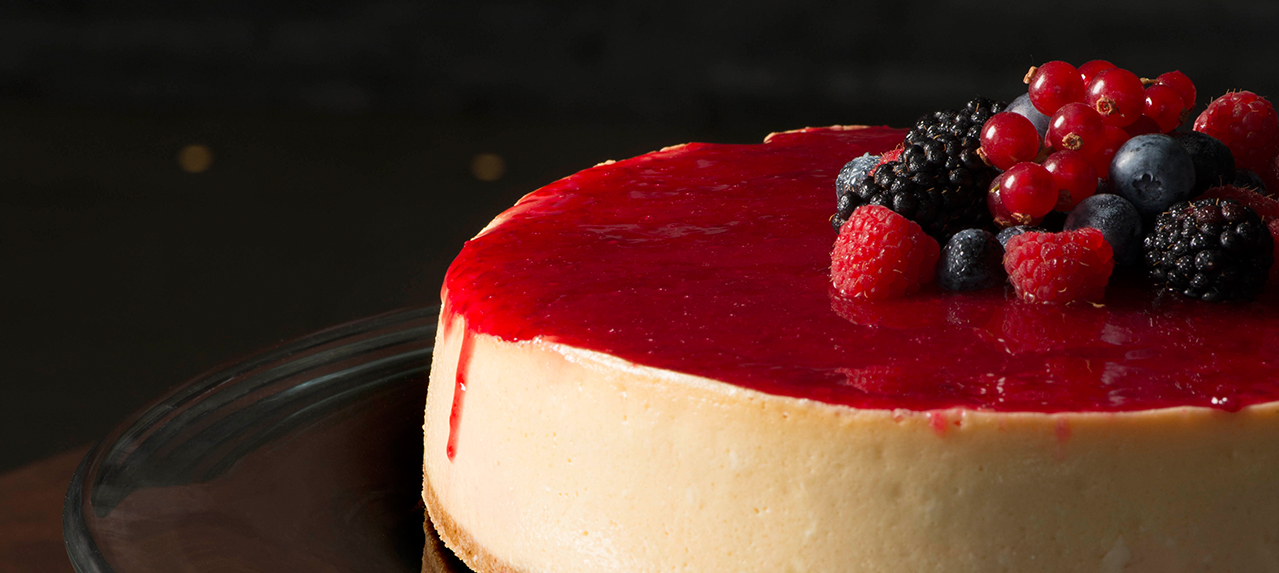 • 1.5kg cream cheese
• 12 whole eggs
• 500g sugar
• 1 whole lemon zest and juice
• 20ml vanilla syrup
• 500g digestive biscuits
• 150g butter
• Red berries to decorate
• Raspberry jam to decorate
1. To prepare the filling, mix together the cheese and the sugar until smooth. Add the eggs, lemon juice, zest and vanilla syrup to the cheese mixture and mix until smooth.
2. To prepare the base, crush the digestive biscuits and pour over the melted butter and mix well until all the biscuits are coated.
3. Spoon the biscuit mixture into 15-cm loose-bottomed tin, place in the fridge to set.
4. Pour the cheese mixture over the biscuit and spread then place into the oven and bake for 2 hours at 90°C.
5. Take out of the oven cool and refrigerate for 3 hours before serving. Decorate with raspberry jam and
fresh red fruits.