BAKED POTATO CHIPS WITH PARMESAN
Serves 1 | Prep/Cooking Time 30 mins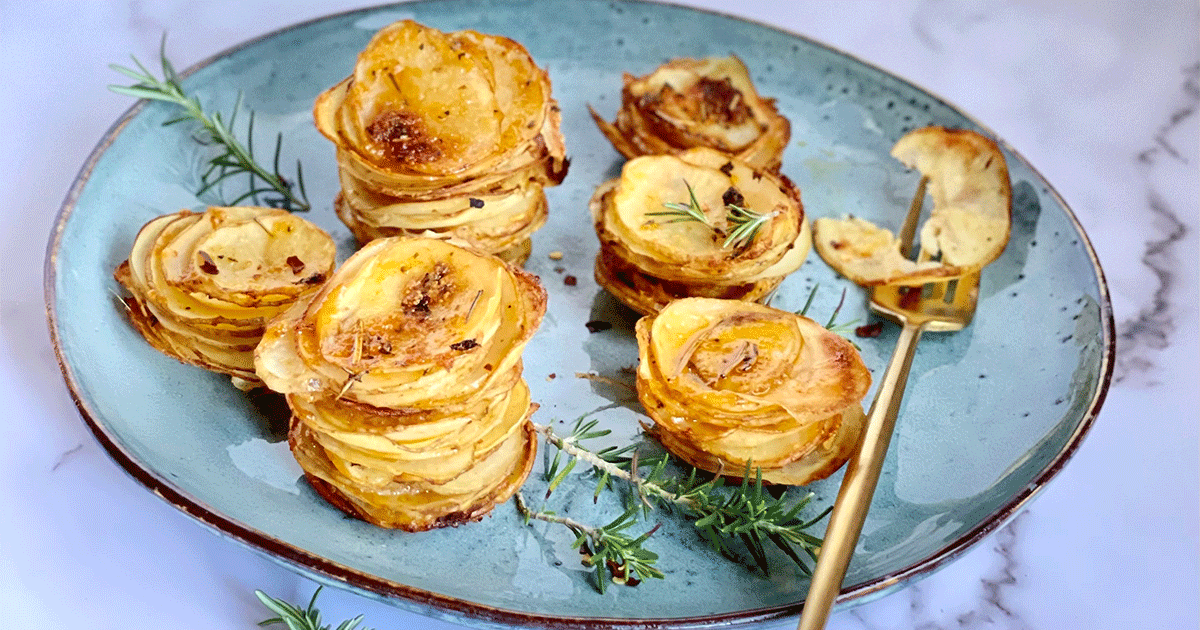 2 medium potatoes
2 tbsp butter
2 tbsp of shredded Parmesan
1 tsp paprika
1 tsp rosemary (fresh rosemary will be amazing)
1/2 tsp sea salt
1/4 tsp black pepper
1/4 chili flakes (optional)
In a large bowl, add the melted cool butter with the spices.
Add the potatoes slices (very thin slices). Mix well all the ingredients.
Preheat the oven on 200 °C.
Use a cupcake pan to layer the seasoned, buttery potatoes into a mold to the top and sprinkle with salt and optional black pepper.
Bake slices for 15 to 20 minutes or until browned and crispy.
OTHER RECIPES YOU'LL ENJOY BY MAMA ZEE KITCHEN