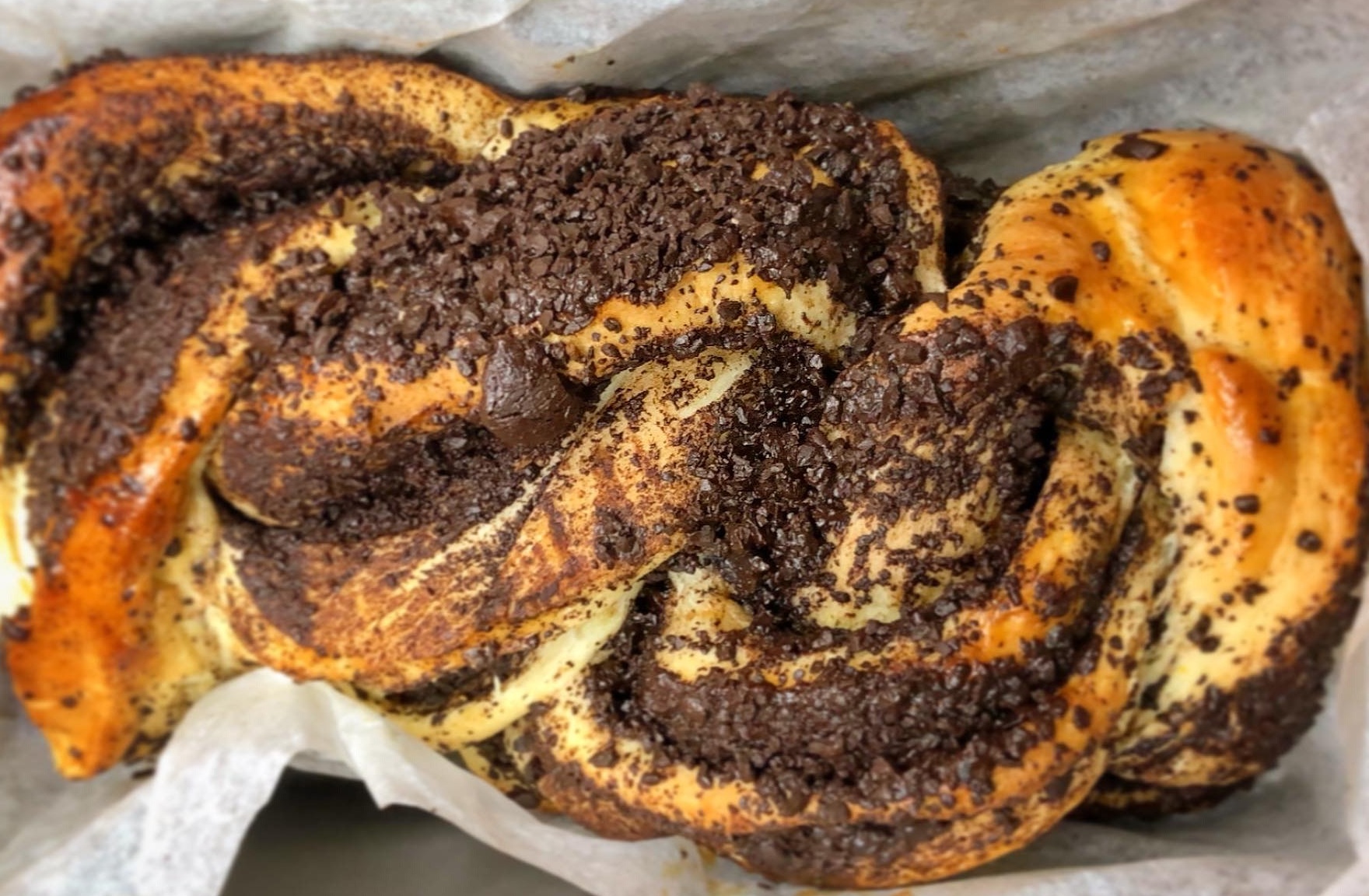 6 1⁄3 cup of flour
3/4 cup sugar
1tbsp of instant yeast
1tbsp of orange sprinkles
4 eggs
3/4 cup warm milk (add if needed)
1 tsp vanilla
227g butter
Mix the flour, sugar,  yeast and orange sprinkles. Set aside.
Mix the eggs, milk, vanilla, butter and add it to the previous mixture.
Cover and keep the ferment in a warm place for two hours.
Bake in a preheated oven at 180°C for 40 minutes.
Tips: You can sprinkle with chocolate before baking the Bapca.