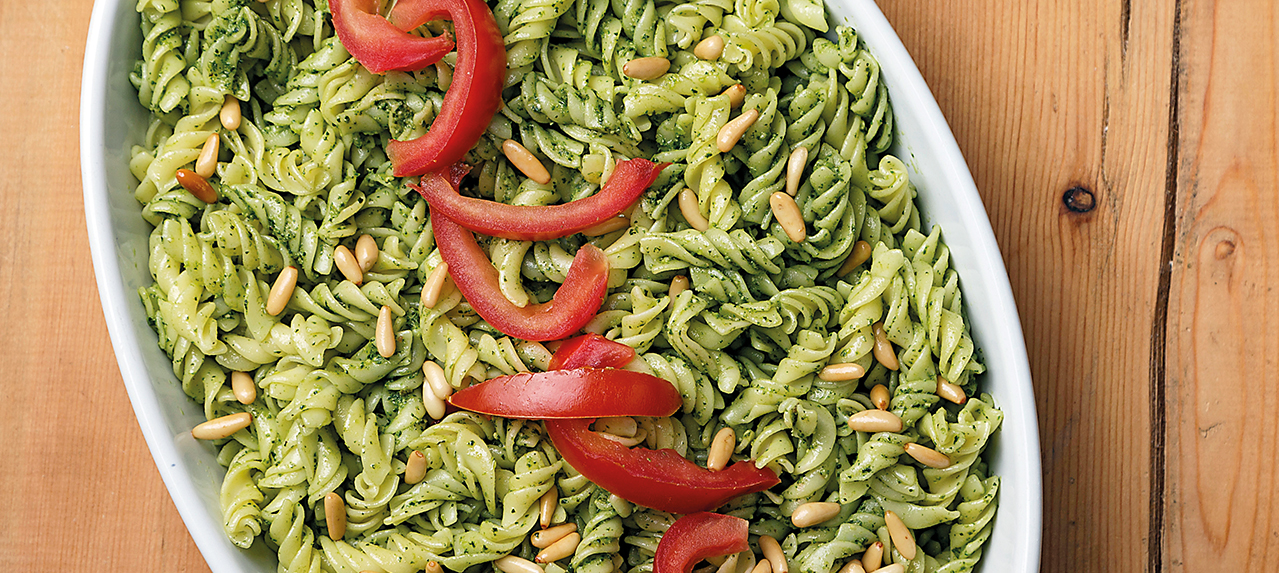 • 500g fusilli pasta
• 115ml olive oil
• 30g pine nuts, toasted
• 2 garlic cloves
• 20g basil leaves
• 20g spinach leaves
• Salt and freshly ground black
pepper, to taste
To serve
• 1 tomato, sliced into 1cm wedges
• 40g pine nuts, toasted
1. Bring 1 liter of water to a boil in a medium pot over medium heat. Add the pasta, 1 tbsp of olive oil and a pinch of salt. Bring back to the boil for 10 to 12 minutes or until the pasta is al dente. Drain the pasta and set aside.
2. Process the olive oil, pine nuts, garlic cloves, basil leaves and spinach in a food processor on medium speed for 2 to 3 minutes. Season with salt and black pepper.
3. Toss the pesto-spinach mixture in the pasta and transfer to a serving plate. Top with the tomato slices and pine nuts.