BY USA MEAT EXPORT FEDERATION

usameatme
Serves 4| Preparation time 10 mins | Cooking time 20 mins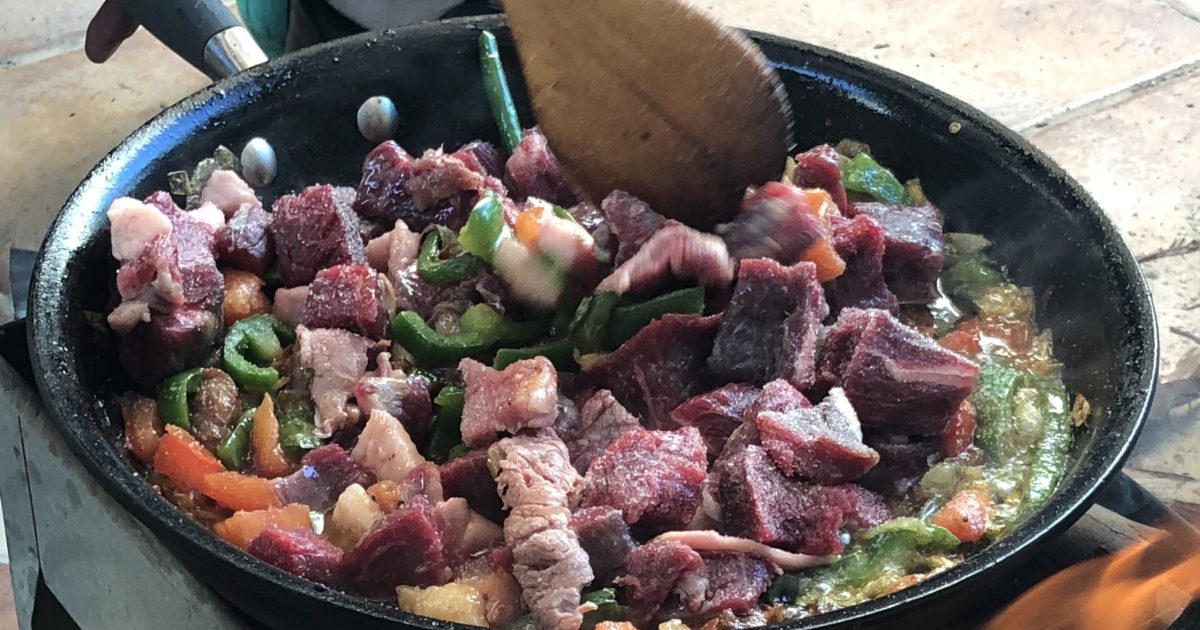 1kg US beef flank cubes (this can be substituted for tenderloin, ribeye or striploin instead)
1 tsp fine salt
½ tsp black pepper
2 white onions (roughly chopped into large cubes)
6 tomatoes (roughly chopped)
3 hot green peppers (roughly chopped)
3 red and yellow bell peppers (sliced)
4 tbsp beef tallow/fat (this can be substituted for unsalted butter)
Preheat your "Saajiyyeh" pan over high heat. Then, add Beef Tallow (or Unsalted Butter) and allow it to render for a few minutes, being careful not to let it burn.
Add the onions and sauté for about 3 minutes or until they become fragrant and translucent.
Next, add the bell peppers and sauté for a few more minutes. Then, introduce the tomatoes and salt. Stir the ingredients in the frying pan well and continue to sauté for about 5 minutes.
Add the sliced hot peppers and continue to sauté for approximately 2 more minutes.
Now, add the beef cubes and black pepper. Mix everything thoroughly to ensure an even coating in your frying pan. Continue to sauté for about 5 minutes, stirring regularly to ensure even cooking.