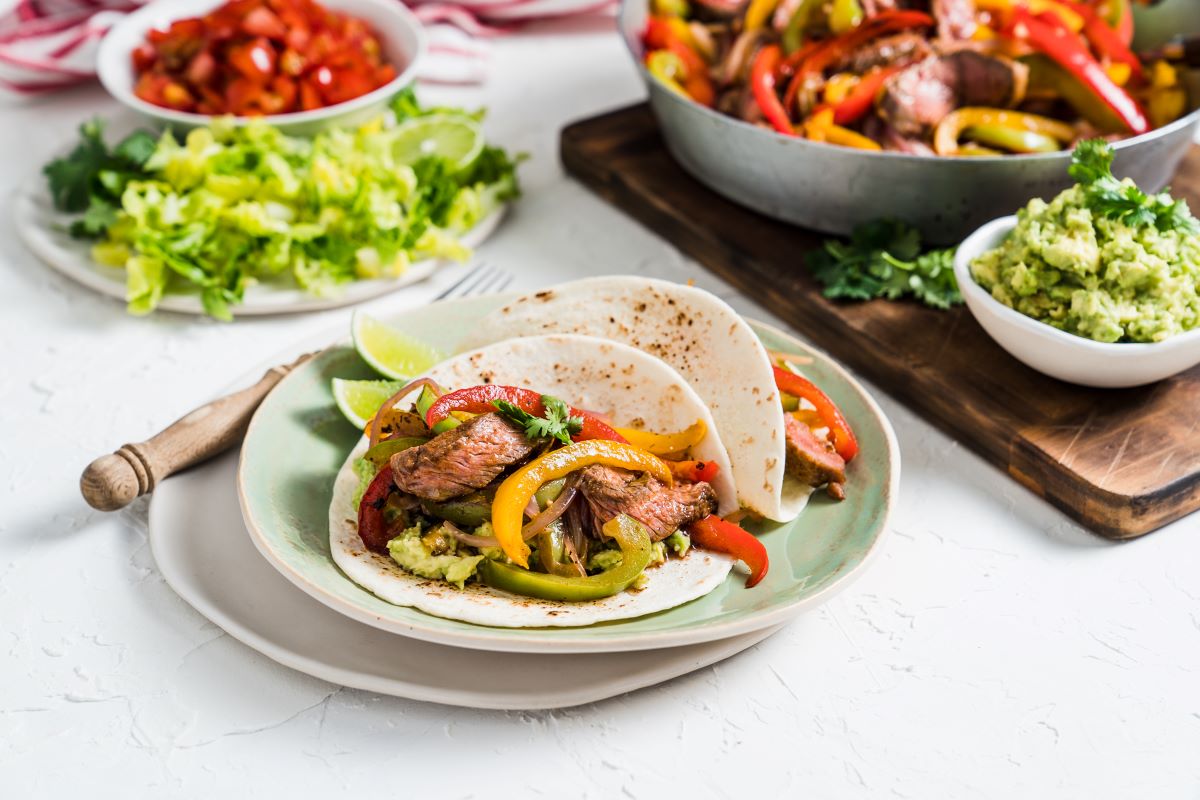 500g lean beef strips
2 wholegrain tortillas
30g packet taco seasoning
2 corn cobs
1 baby cos lettuce, leaves torn
200g grape tomatoes, halved
1 red onion, thinly sliced
1 green capsicum, thinly sliced
Greek yogurt, coriander sprigs, lime wedges, to serve
Preheat oven to 200°C. Line a large baking tray with baking paper. Lightly spray tortillas with olive oil and bake for 6-8mins, turning halfway, until crisp. Set aside and break into pieces once cool.
Meanwhile, place beef in a large snap lock bag, add taco seasoning and rub to coat. Heat a lightly oiled char-grill pan over medium-high heat on the barbeque. Cook beef, in batches, for 1-2mins or until browned and cooked through. Set aside on a plate loosely covered with foil. On the barbeque, cook corn for 8-10 minutes or until lightly charred. Cool slightly and remove kernels with a sharp knife from cob.
Arrange lettuce, tomato, onion and capsicum on a platter. Top with beef, corn and tortilla crisps. Season, dollop with yogurt, sprinkle with coriander and serve with lime wedges.
When cooking the meat wait at least 30 seconds before tossing or stir-frying. This gives the meat a chance to brown, giving it good colour and flavour – the second side will take a little less time to cook.
You can also slice beef rump, rib eye, striploin or fillet to make your own stir-fry strips.
Beef mince would also work well in this recipe.
error