BEEF FILLET "ROSSINI STYLE"
MAITRES CUISINIERS DE FRANCE
Serves 1 | Prep/ Cooking time 60 mins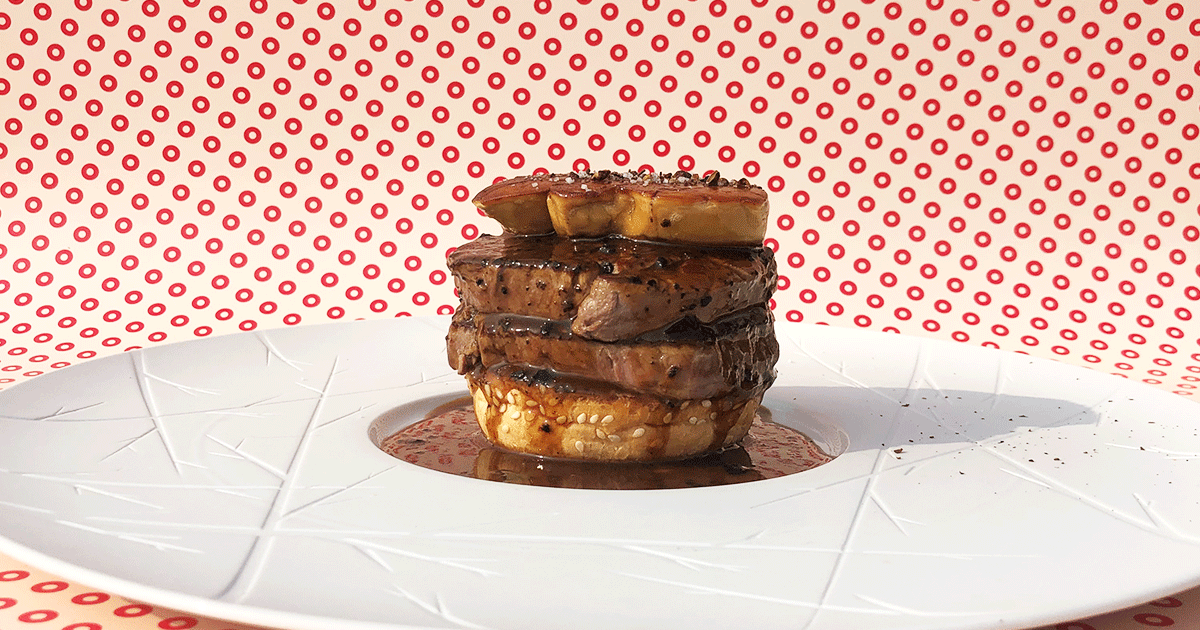 Mushrooms duxelles
Finely chop the mushrooms in a food processor, scrape the mushrooms onto a clean cotton kitchen towel.
Finely chops also the shallot.
In a saucepan, add 1 tbsp. of butter and swirl to melt, avoid burning it, fry the shallot and mushrooms. Cook until the mushrooms release their liquid, and continue to cook until the liquid evaporates and the mushrooms appear dry and begin to brown, season.
Périgueux sauce
Whisk in the butter and season to taste with salt and pepper.
Reduce the Madeira to almost dry with the truffle peels, wet with the veal juice and reduce to consistency. Season and optionally add to the butter.
Finalizing & assembling
Sear the beef medallions in a pan until the desired roasting. Season.
Stain and cook in a hot pan anti-adhesive the escalope of foie gras. Reserve for the setting.
Cut the burger bread in two and lightly grill them. Spread little duxelles on the first half, add one beef medallion, a little more duxelles, then the second medallion of beef.
Pour the sauce copiously then add the escalope of fried foie gras. Sprinkle the fleur de sel on top.