BEEF STROGANOFF WITH ARTICHOKE
Serves 4 | Prep/cooking 25 mins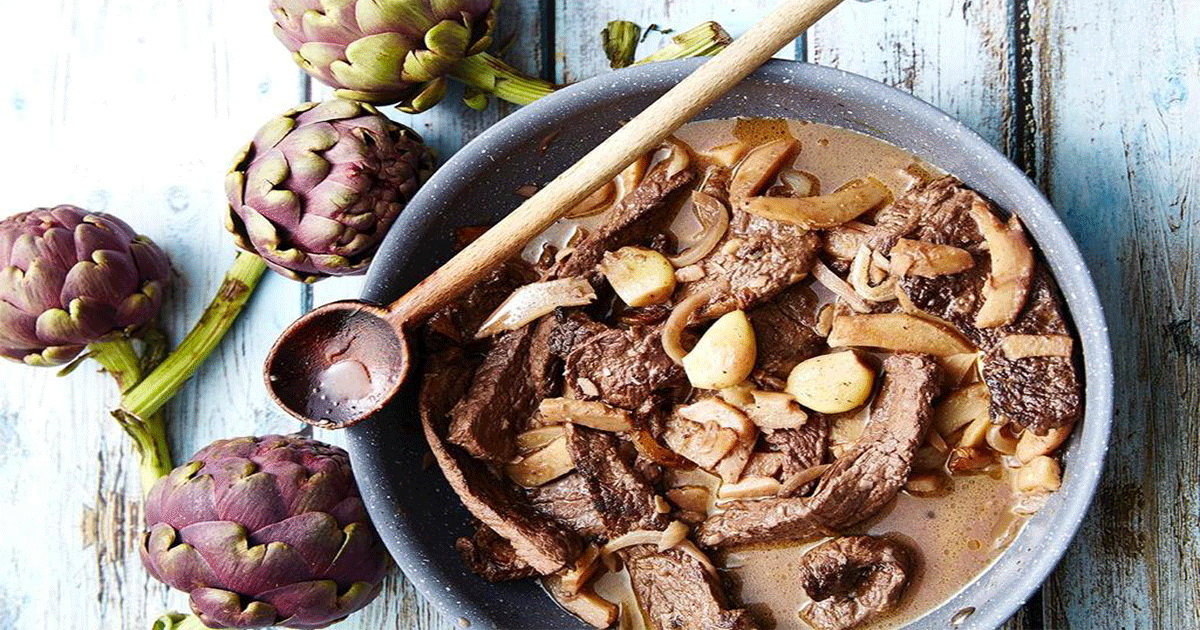 800g beef tenderloin, sliced ​​into large strips
10 raw artichoke bottoms, sliced
1 large onion, thinly sliced
10 garlic cloves, peeled
6 tbsp. olive oil
6 pinches Himalayan salt
6 pinches black pepper
2 tbsp. red wine
In a large saucepan, sauté the onion and garlic in the olive oil with the salt and pepper, stirring constantly.
Add the artichokes and cook for 5 minutes.
Place the beef sliced in the pan and cook for 10 minutes.
Pour in the wine and stir occasionally until the sauce thickens. Enjoy.
Artichokes are an extremely nutritious, low-carb food that may provide numerous health benefits. Regular consumption of artichoke extract may aid cholesterol levels, blood pressure, liver health, IBS, indigestion, and blood sugar levels. Artichokes is also consider as Pregnancy Power Food! The edible portion of the plant is the flower bud. It stimulates bile flow and helps you overcome uncomfortable symptoms of nausea, intestinal gas, and heartburn, during pregnancy.
More Healthy Recipes By Sabine