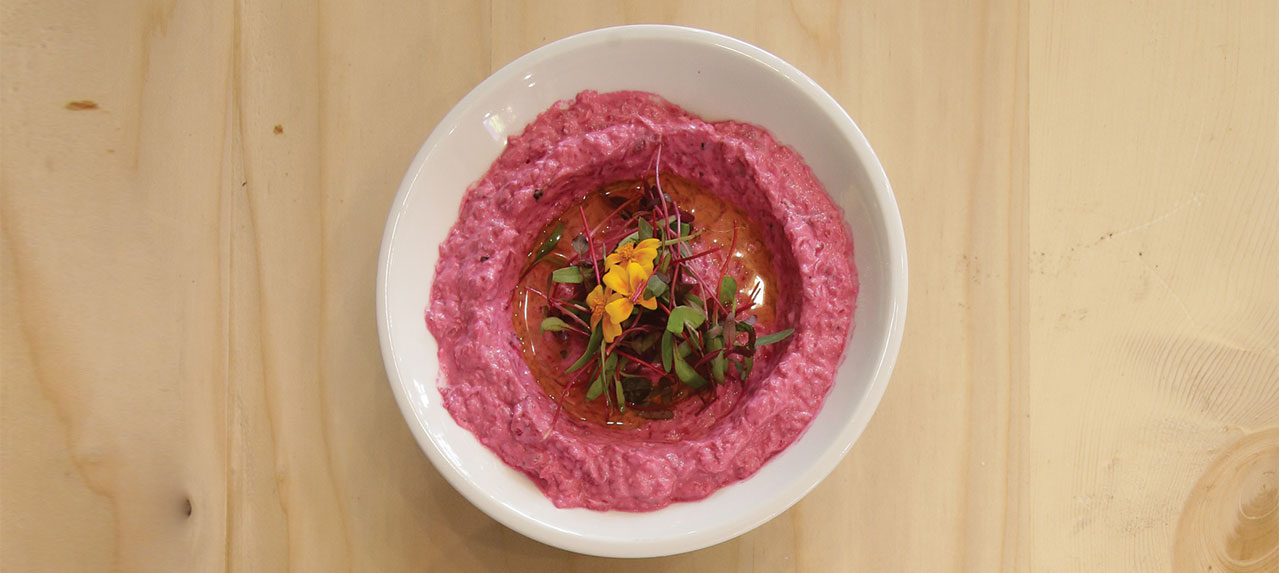 100g cucumber, peeled, seeded and shredded
300g raw beet, peeled and grated
1 cup yogurt (substitute with labneh)
2 garlic cloves
Small bunch fresh mint, cut finely
2 tbsp extra virgin olive oil
Salt and pepper, to taste
1. Mix grated cucumber, beet in a mixing bowl.
2. In another bowl, whisk labneh, 1 tbsp of oil, mint and garlic together.
3. Fold grated vegetables with labneh. Add salt and pepper.
4. Cover and refrigerate for at least one hour before serving.
5. Spread mixture in a bowl, top with olive oil.
6. Serve with warm bread.