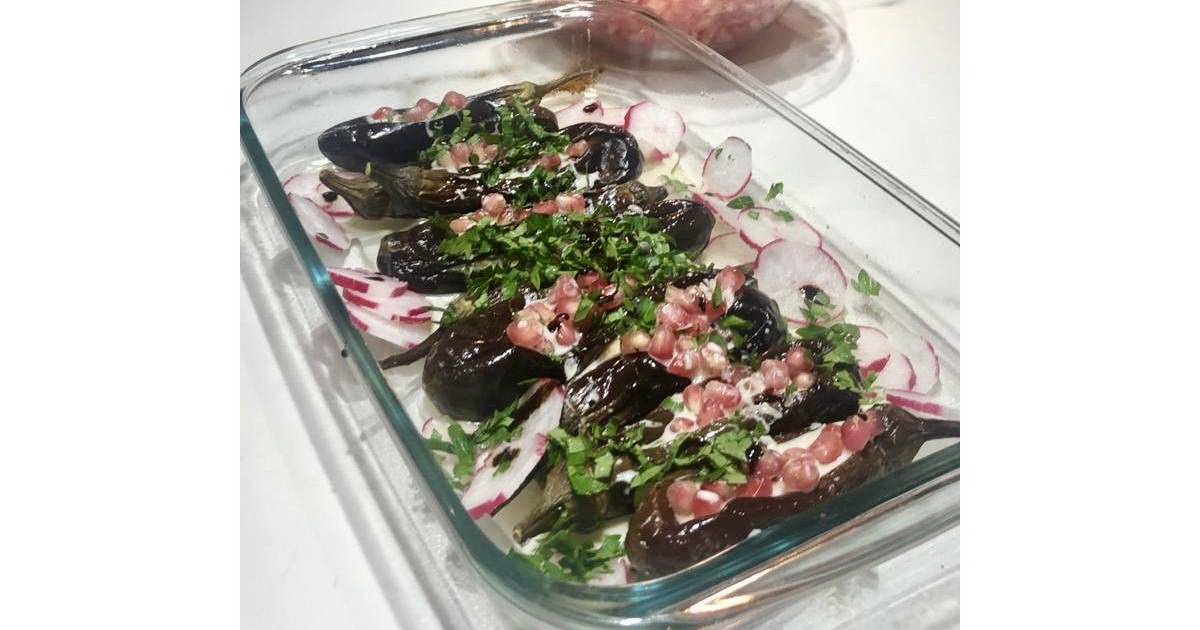 10 little eggplants
Vegetable oil
1 pomegranate
1 tbsp pomegranate seeds
1 cup tehini sauce
Bunch of chopped parsley
In an oven pan, place the eggplants, sprinkle with oil and bake for 20 mins or until tender.
Once out of the oven, make a cut at the center of each eggplant.
Fill it with pomegranate seeds , and top with tehini sauce.
Decorate with parsley leaves, and pomegranate molasses dripping.