Serves 20 | Preparation/Baking Time 25 mins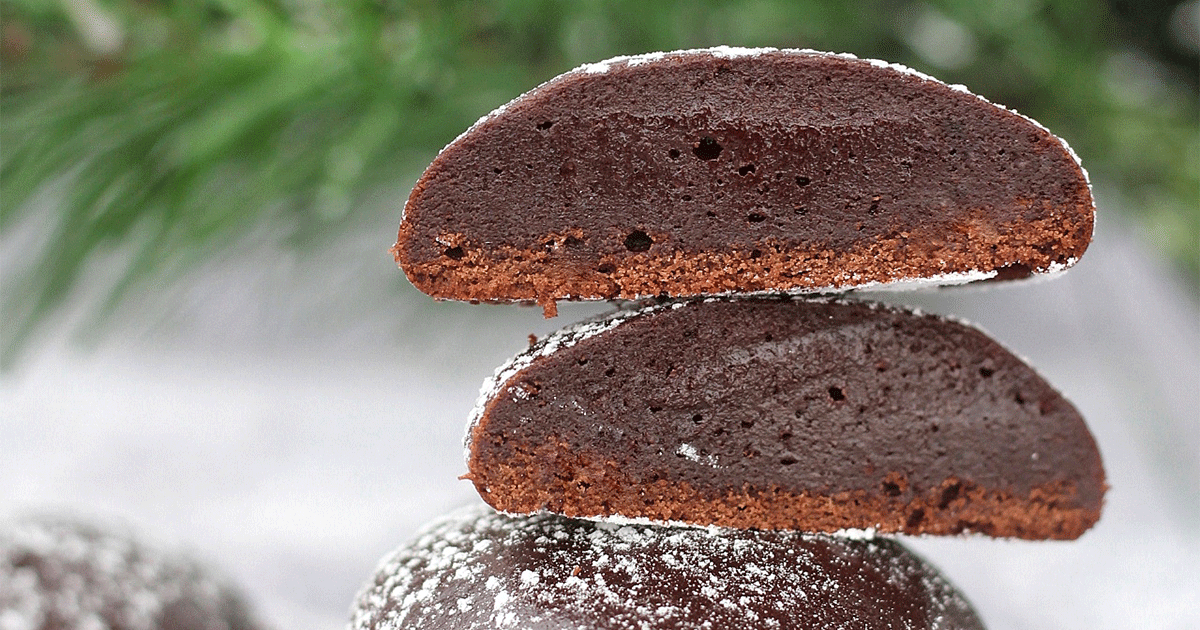 200 g good quality dark chocolate (preferably 70% dark and good quality)
3 tbsp. unsalted butter
2 eggs and 1 egg yolk room temperature
2 tsps. vanilla powder
Pinch salt
6 tbsp. sugar
2/3rd cup all-purpose flour
1 tbsp. cocoa powder
Melt chocolate and butter together until smooth. Set aside to cool a bit.
In a mixer, add eggs, vanilla and salt then slowly add your sugar, one tbsp. at a time, beating well after each addition (for 10 to 15 min), creaming eggs and sugar in this process to reach the ribbon stage.
Once done, add eggs mixture to melted chocolate and butter, a little at a time, folding in with a rubber spatula until incorporated.
Add sifted flour and cocoa powder, a little at a time and fold only until incorporated.
Cover with plastic wrap and put in your fridge until firm so you can divide the dough and shape your cookies.
Preheat your oven at 175 °C.
Divided dough into 20 cookies (30 g each).
Roll each cookie between the palms of your hands into the perfect ball.
Place on baking pan covered with baking paper (do not flatten the cookies). Bake on middle rack 8 to 10 minutes depending on your oven.
Don't bake them longer than 8 to 10 minutes, they won't be soft and fondant like so make sure not to over bake, 10 minutes should be more than enough.