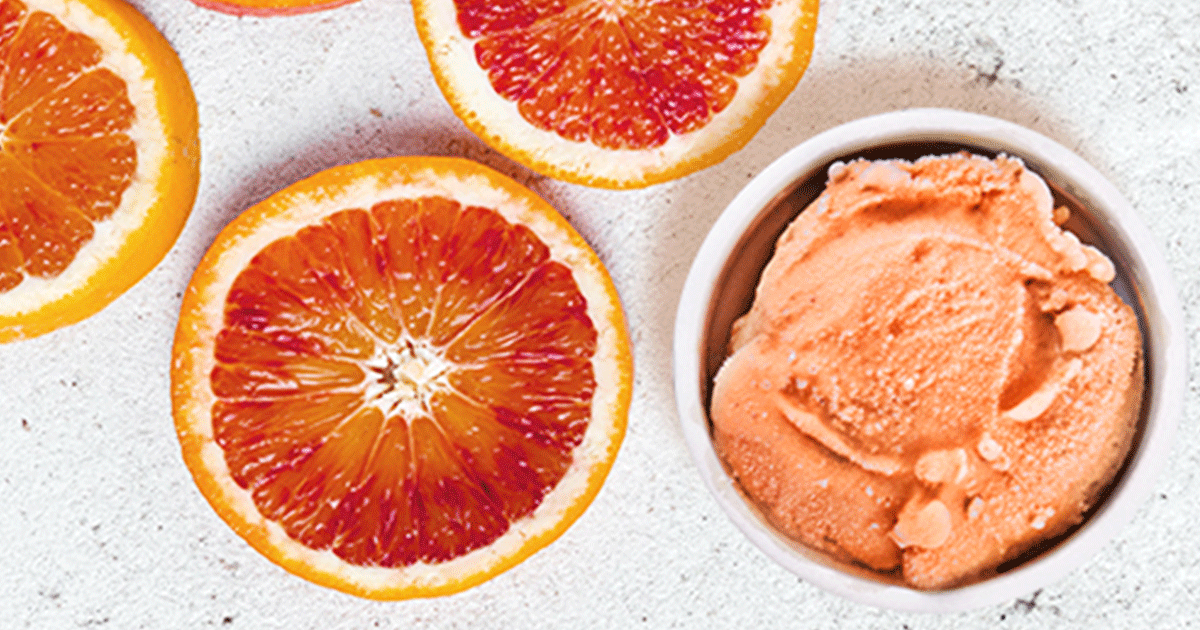 700g blood orange pressed
100g water
185g sugar
Pinch of salt
Mix all the above ingredients together using a robot or hand mixer.
Put the mixture in a rectangular bowl into the freezer.
After one hour, remove the bowl from the freezer and stir the mixture vigorously with a spatula to break up any frozen section.
Put back in the freezer and repeat twice step 3. Serve and enjoy!
OTHER RECIPES BY ORSOBIANCO GELATERIA