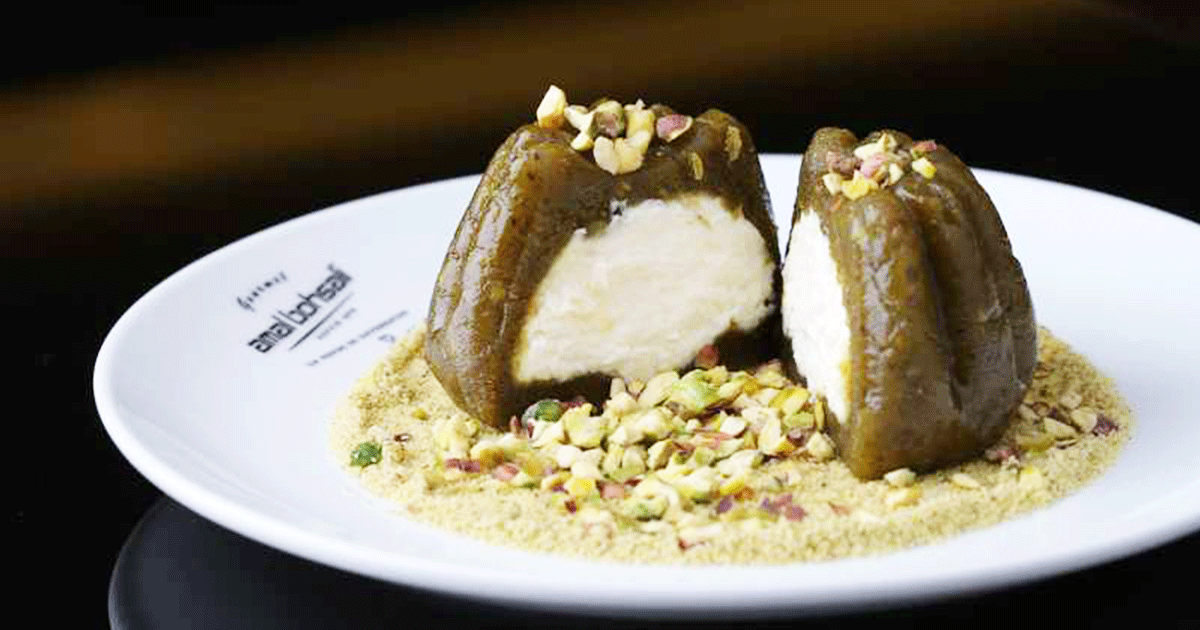 1 kg pistachios
1 kg ashta
½ kg sugar
5g vanilla
100g rose water
200g ghee
Farek (½ kg)
3 cups fine or medium semolina
1 cup of butter or clarified butter
1 cup sugar
½ cup boiling water
¼ cup rose water
¼ orange blossom water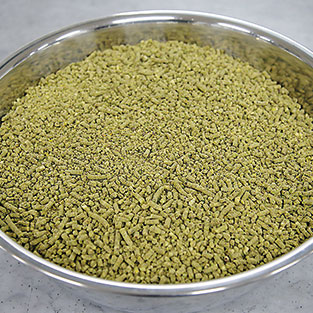 1. Grind the unsalted pistachios in a blender to get a fine texture.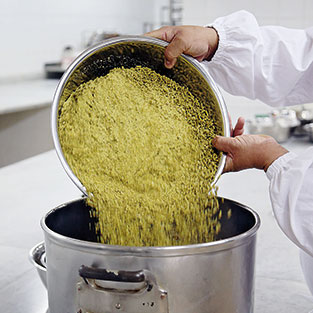 2. Take the pistachios, sugar, rose water, vanilla, ghee, and the farek mixture and blend in a food processor until…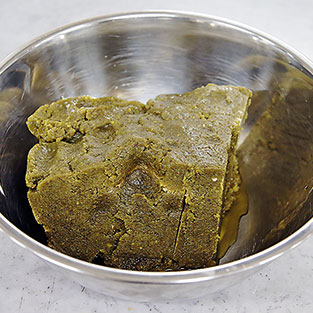 3. It forms a soft, malleable, slightly oily paste.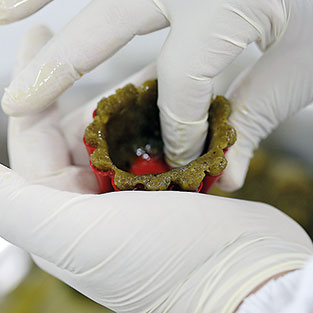 4. Rub your hands with oil, take little lumps of the paste, the size of a small egg, rolling it into a ball; then make a hole in it with your finger and enlarge it by pinching the sides and pulling them up to make a little dome-shaped pot. You can also use a shaped mould instead.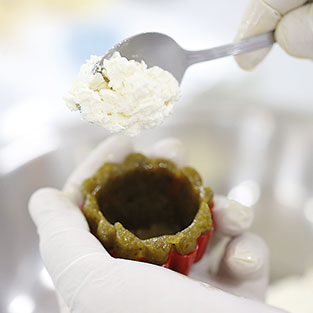 5. Fill the hole with about a tablespoon of ready-made ashta.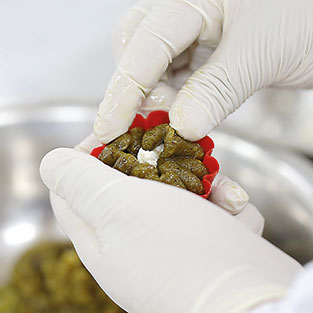 6. Stick the edges well together.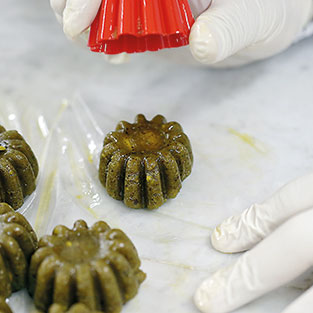 7. Tap the mould out to remove the pastry.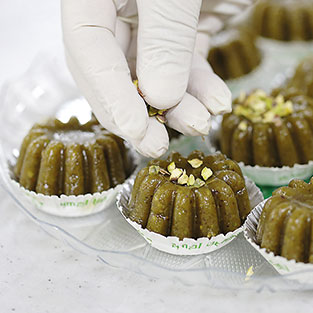 Garnish with grinded pistachios.
Tip: The sweets will last one week in the refrigerator.