BRANDY FRUIT AND NUT CAKE
BY LE NOIR, ATELIER DU CHOCOLAT
Serves 12-15 | Preparation 15mins | Baking 1h 15 mins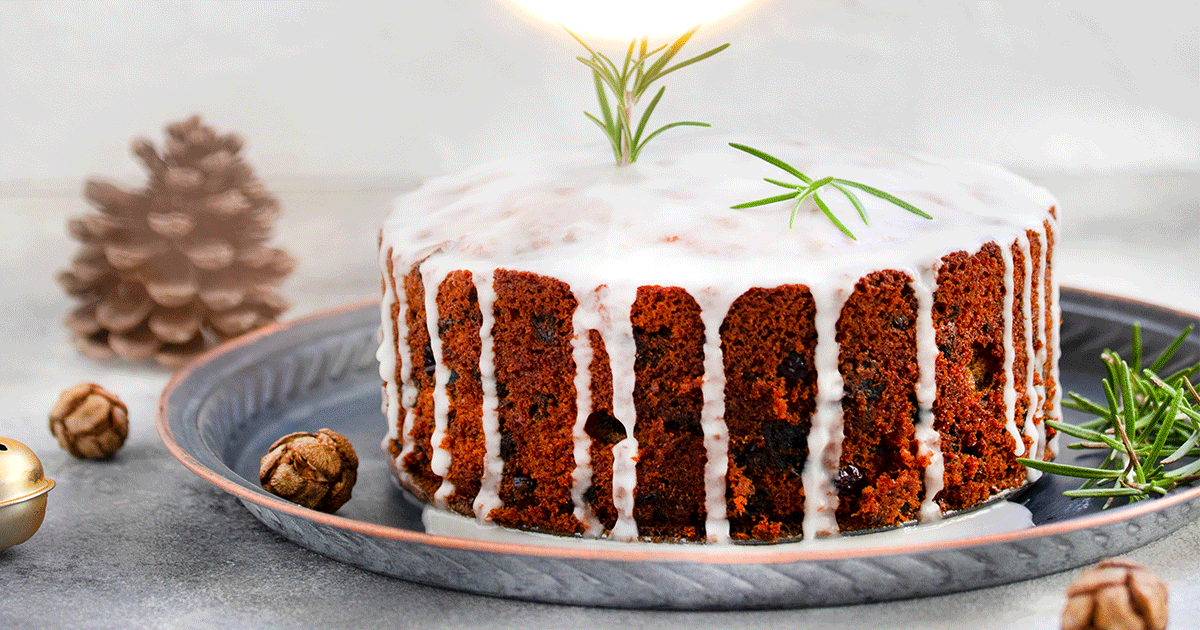 5g baking soda
236g sour cream or labneh
130g chopped dates
280g raisins
75g chopped glazed cherries
100g chopped walnuts
260g flour
115g butter
200g sugar
1 large egg
Lemon zest
1 tsp salt
60ml of brandy (The Malt Gallery recommendation – Louis Roque La Vieille Prune Plum Brandy)
Icing sugar (to decorate)
Preheat the oven to 160 degrees.
Prepare the loaf tin. Butter it and place the baking paper inside.
Combine the sour cream or labneh and the baking soda.
Mix the dried fruits and nuts, making sure the pieces are even in size and toss with the flour.
In a mixer, beat the butter and the sugar until you achieve a fluffy consistency. Add the egg, the lemon zest, and the sour cream mixture and combine.
Finally, add the flour mix, the salt, and the brandy.
Fill the loaf tin and bake for one hour.
Pierce the loaf with a sharp knife to check it is baked through.
Remove the cake and let it rest.
Sprinkle a little icing sugar on top and serve.
RECIPES BY CHEF PIERRE ABI HAYLA