With different bread from around the world, now readily available in stores, here's a roundup of what you'll find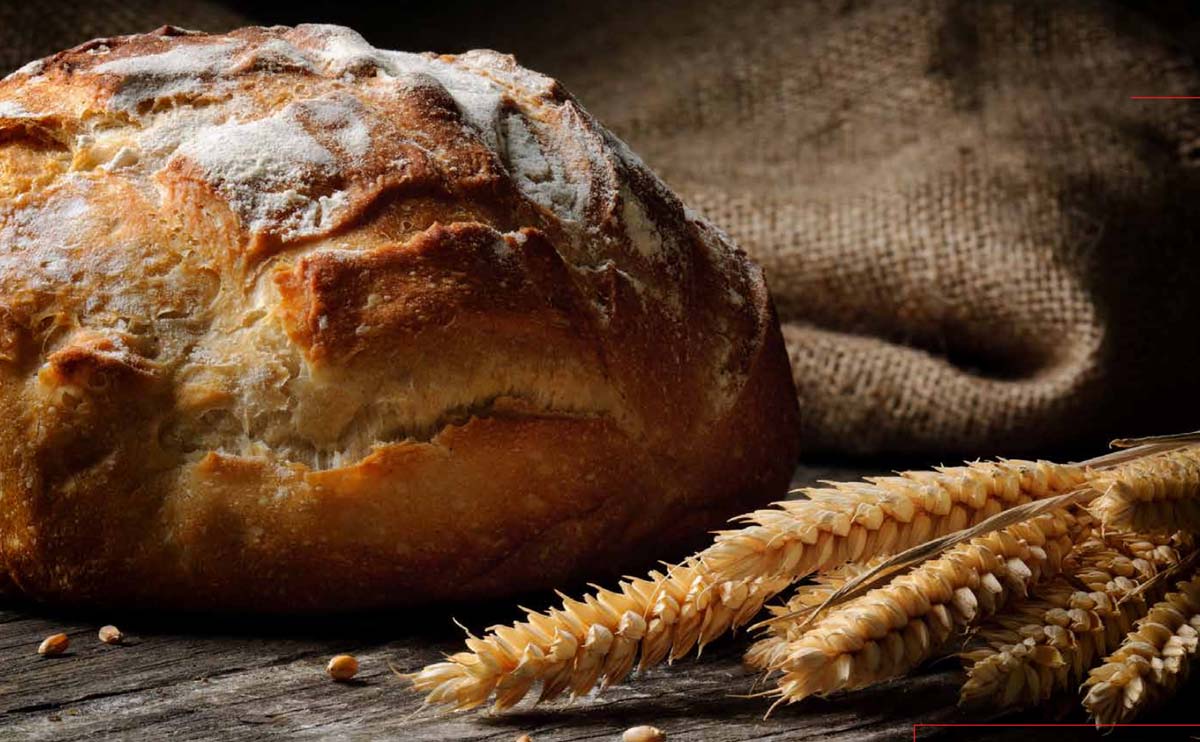 CIABATTA
---
An Italian white bread made from wheat flour, water, salt, and yeast, the ciabatta was created in 1982 by a baker in Verona, Italy, in response to the popularity of French baguettes.
FOCCACIA
---
A flat oven-baked Italian bread made of strong (high-gluten) flour, oil, water, salt and yeast. It can be used as a side to many meals, as a base for pizza or as sandwich bread.
INJERA
---
Injera is a sourdough-risen flatbread with a unique, slightly spongy texture. Traditionally, injera is made out of teff, a tiny round grain that flourishes in the highlands of Ethiopia.
KNÄCKEBRÖD
---
Knäckebröd is a flat and dry type of bread or cracker, containing mostly rye flour. Many kinds of knäckebröd also contain wheat flour, spices and grains. It's rich in fiber, light and keeps fresh for a very long time.
LAVASH
---
Lavash is a thin flatbread of Armenian origin, popular in the Caucasus, Iran and Turkey. It's made with flour, water, and salt. Lavash is traditionally cooked in a tandoor oven and is low in fat.
NAAN
---
A leavened and oven-baked flatbread, typical and popular in Northern India and Pakistan.
SODA BREAD
---
Flat, round, heavy loaf usually marked into quarters and risen with baking powder, not yeast. Soda bread comes originally from Ireland. Because it doesn't need to be left to rise, this is a quick and easy bread to make.
TORTILLA
---
Originating in Mexico, the tortilla is a type of soft, thin flatbread from maize meal and/or wheat flour. Tortilla chips are deep-fried, but you can make your own healthier version by brushing tortillas with a little oil and baking them.
OAT BREAD
---
Oat bread is an extremely healthy bread, rich in soluble fiber and minerals, manganese, selenium, magnesium and iron. It contains unsaturated fatty acids and lowers cholesterol and blood sugar.
BARLEY BREAD
---
It is extremely rich in minerals such as selenium, magnesium and copper. Consuming this type of bread lowers your cholesterol levels.
SOURDOUGH BREAD
---
Sourdough bread encourages the development of lactic acid bacteria, which regulate the function of the colon, because the bread is more dense and moist.
GLUTEN-FREE BREAD
---
Doesn't have wheat, rye or barley but typically uses four main starches — cornstarch, rice flour, tapioca starch and potato flour.