Spring is all about colors – and why settle
for one when you can have them all?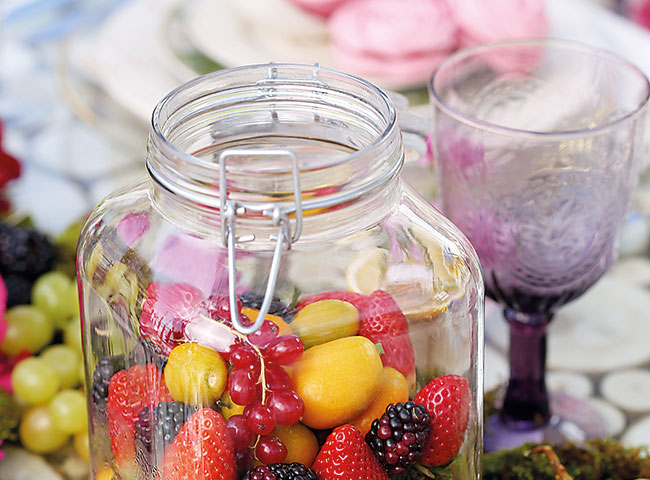 THE COLORS
---
The trend for spring is always
colors, ranging from flashy to pastel.
It reflects the freshness of the season,
especially if you're hosting outdoors.
THE FLOWERS
---
Since most flowers are in bloom
at this time of year, they are easy
to find – and inexpensive. From floral
staples like roses, lilies and daisies,
to more seasonal options like tulips
and hortensias, it's the easiest period
to find an array of flowers.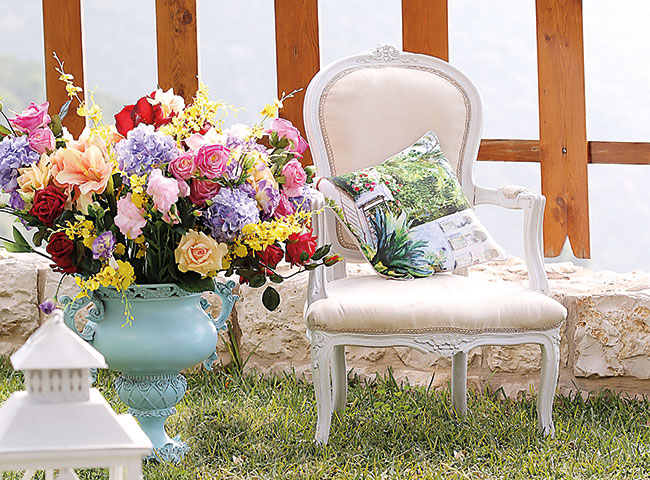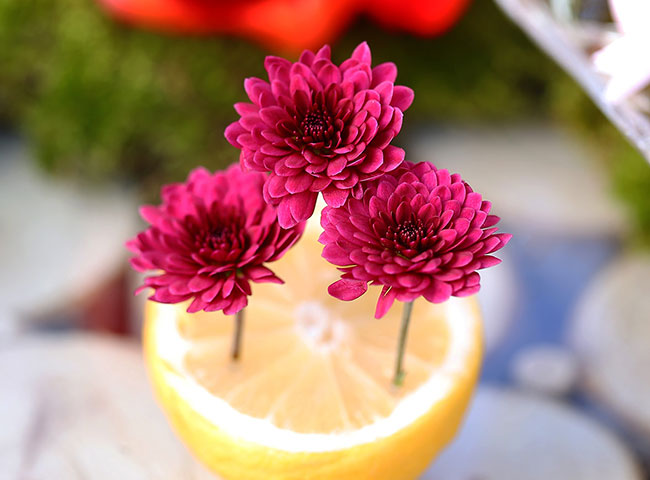 THE FRUITS
---
You can get more imaginative.
You can use lots of fruit on your tables;
citruses can be used to hold name cards,
or you can stick little flowers in halved
lemons. Bowls of fruit can be used
as a substitute for flowers, but
the best way is to combine the two.
THE ARRANGEMENT
---
The rest of the arrangement is
uper easy to recreate where you
can use household items with an
added twist. A glass cake holder,
large jar, and pitcher were
filled with moss, garden-fresh
fruits, and flourishing bouquets.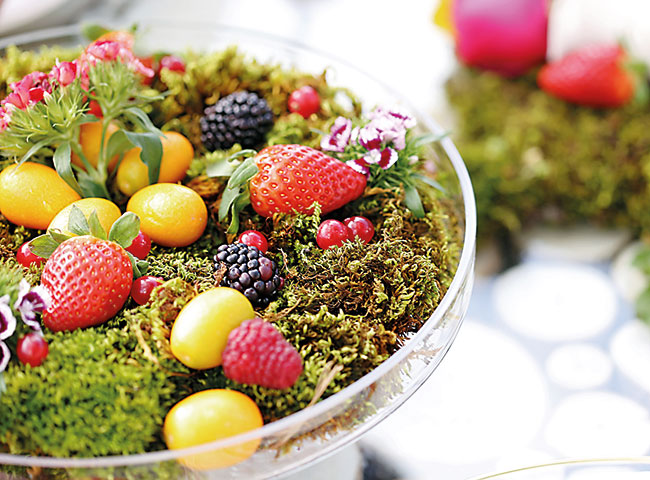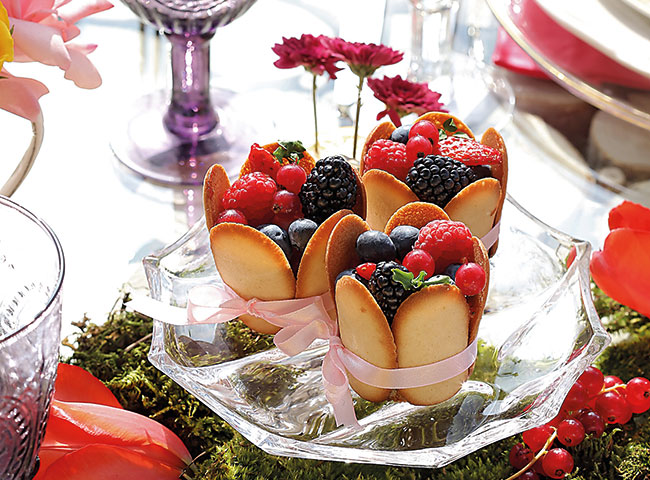 THE DECORATION
---
Every plate is unique,
each topped with a dainty teacup
filled with combinations of fruits,
berries, roses, and hand-made
flower-shaped meringues, courtesy
of Cuisine d'Amour.