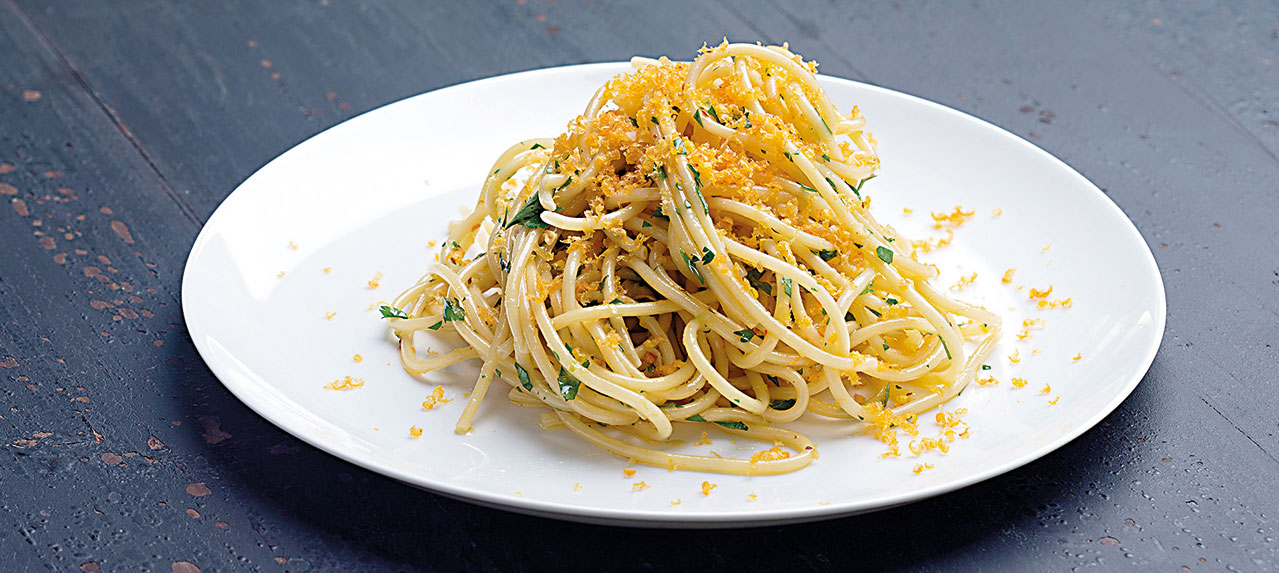 ½ cup of olive oil
1 tsp crushed red pepper
6 cloves garlic, thinly sliced
500g buccatini
½ cup chopped parsley
50g Bottarga
Zest of 3 lemons
Grated Parmesan to taste
1. Heat the olive oil, red pepper and garlic over a low heat until just fragrant, about 2 minutes, and remove from the heat.
2. Cook buccatini according to package instructions until just al dente.
3. Drain and pour into oil mixture and add the parsley and lemon zest. Toss to mix well over a medium heat and pour into large serving bowl.
4. Shave Bottarga over the bowl, sprinkle with more parsley and parmesan. Serve immediately.