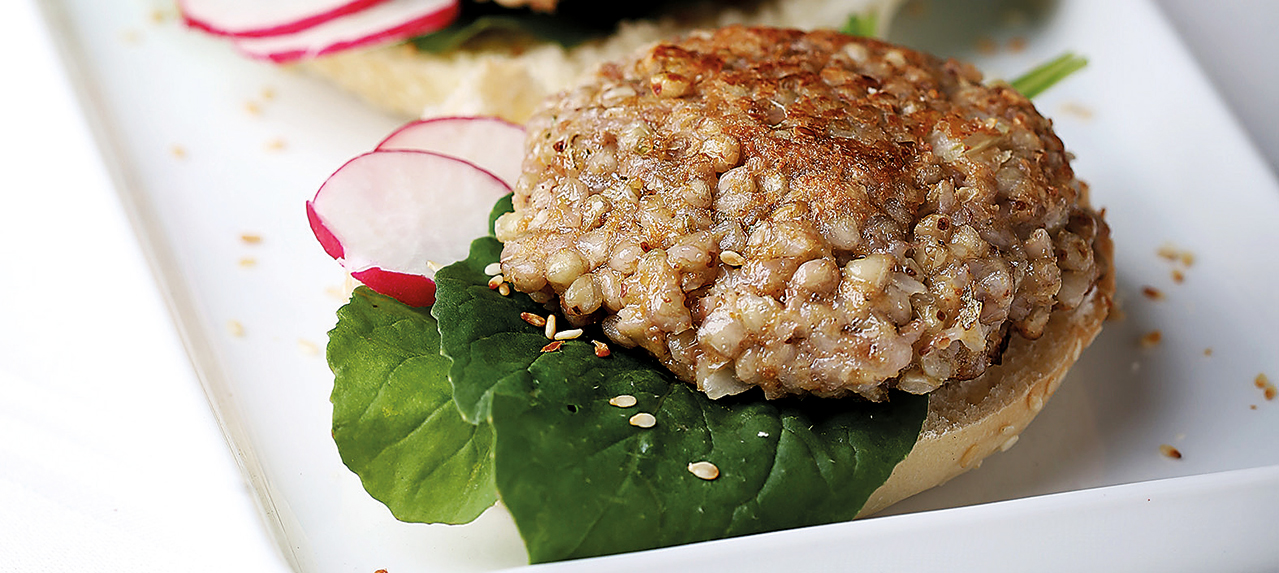 4 cups of boiled buckwheat
2 eggs
2 tbsp Italian herbs
2 tbsp quinoa flour
½ green onion thinly sliced
25g dried porcini mushrooms
½ tsp salt
Italian ruccola
For the dressing
2 tbsp tahini
½ lemon juice squeezed
½ cup of water
1 tsp truffle oil
1. Soak the dried porcini mushrooms in lukewarm water for 30 minutes, then drain.
2. Mix all the ingredients together until you get a homogenous mixture.
3. Shape the patties and cook in a pan using a teaspoon of canola oil.
4. Serve with Italian rocket and a tablespoon of truffled tarator.