Gaston Kitmitto, photographer, event planner and etiquette aficionado, shows you
how to recreate an elegant confectionary display for your next big shindig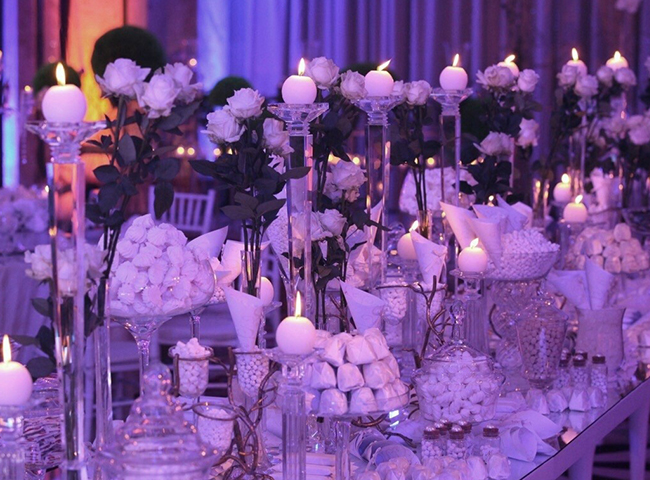 THE TABLE
---
A candy buffet or candy bar is no longer
reserved for kids' events. It's for everyone to
enjoy and will surely add that 'wow' factor. Unlike
the traditional buffet, the candy buffet is placed in
unexpected places, such as in the welcome drink
area or in the middle of the ballroom, or on
the side of the dance floor. It should
be a surprise.
THE TABLEWARE
---
Candy containers: I like to use all clear jars and
containers, like the ones you see in traditional
French confiseries – patisseries. We include
little cones for guests to fill with candy
and personalized jars. For example, a
jar with the photo of the bride and
groom can be a great souvenir.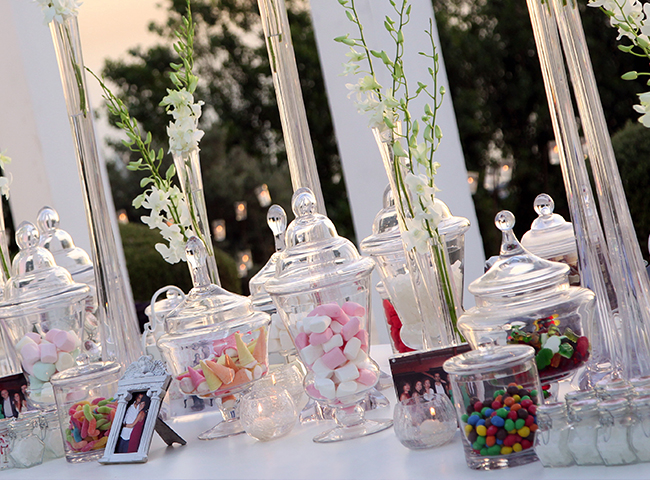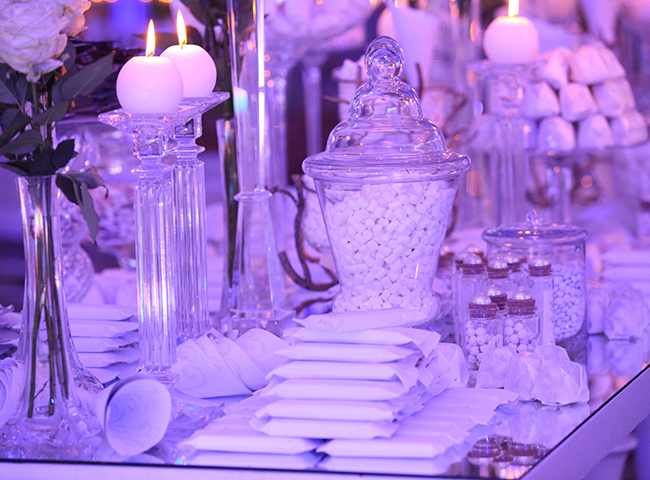 THE MENU
---
If it is an Oriental themed candy bar, you can place
some Turkish delights (lukum), nougat filled with
pistachios, semsmye, marzipan. If it is a French
themed candy bar, you will find macarons,
meringues, madeleines, mints, dragees
de Paris etc. You can also add
fruit, cookies and popcorn.