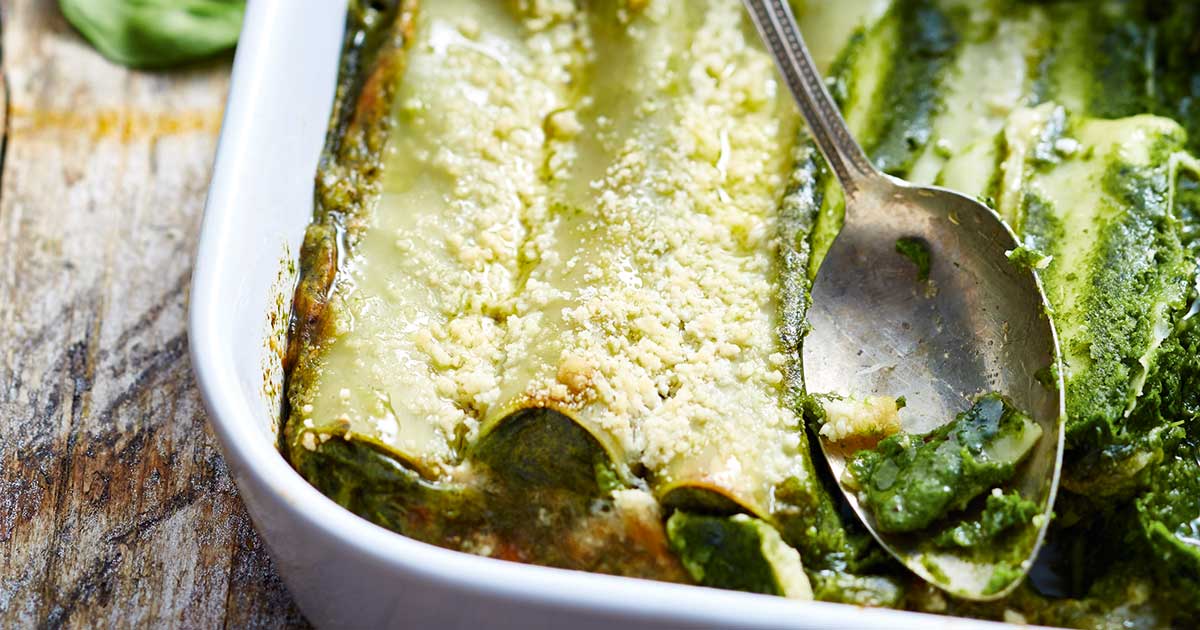 400g Gluten-free cannelloni
600g Spinach
1 Onion, chopped
3 Garlic cloves, finely chopped
2 tbsp Olive oil
3 pinches Himalayan salt
100g Grated parmesan to sprinkle
5 tsp. Fresh goat cream
1. Put in a large saucepan. Sauté onion and garlic for 2 minutes in olive oil with salt. Add the spinach with 10cl of water and cook for 5 min, then drain while keeping the cooking water.
2. Blend the mixture by adding Parmesan cheese, cream and some spinach water to obtain a purée.
3. Stuff the cannelloni of the previous preparation, then spread the remaining sauce in a baking dish by adding a little more cooking water.
4. Place the cannelloni in the dish and sprinkle parmesan cheese. Bake for 15 minutes in the oven at 180 ° C, preheated to 220 ° C, and check on it from time to time.