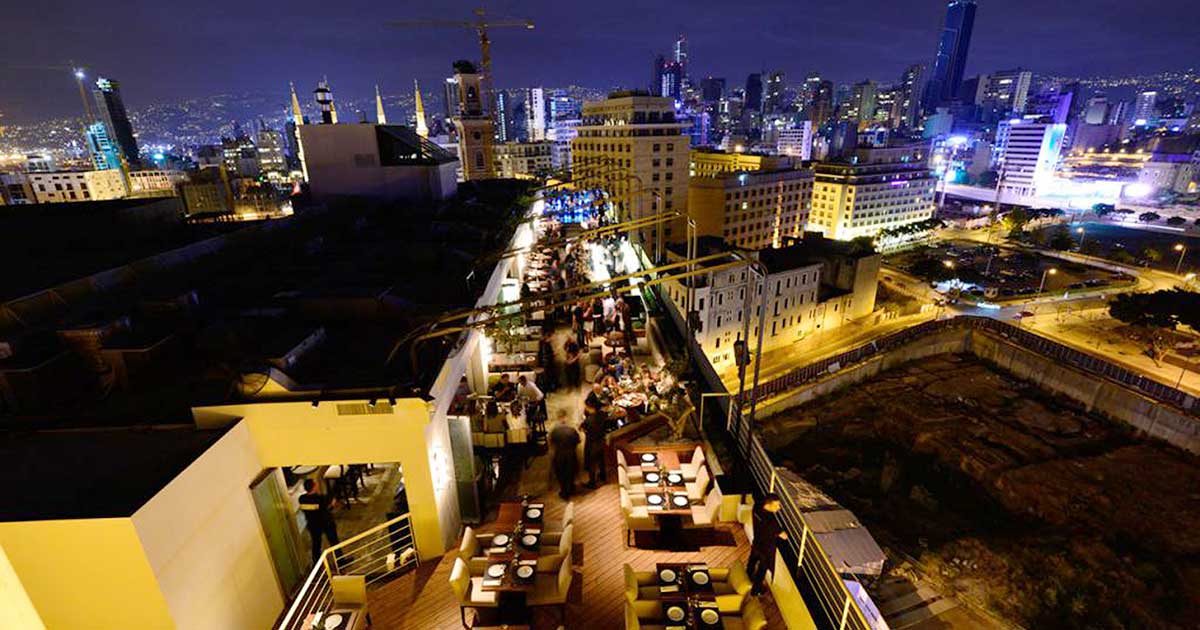 Promising guests an extensive selection of food and cocktails as well as a breathtaking view of Downtown Beirut, Capitole is an upscale place to be seen; just make sure you're dressed for the occasion.
KNOWN FOR Seductive lighting and captivating acoustics compliment a stylish ambience. Drinks and cocktails are served by professional bartenders who have developed a series of custom recipes for CAPITOLE inspired from a global selection of diverse flavors
OPENING HOURS 6:00 p.m. to 3:00 a.m.