CARPACCIO SHRIMPS WITH ARTICHOKE TARTAR
LE GEORGES ART OF CATERING
Serves 1 | Prep/cooking 45 mins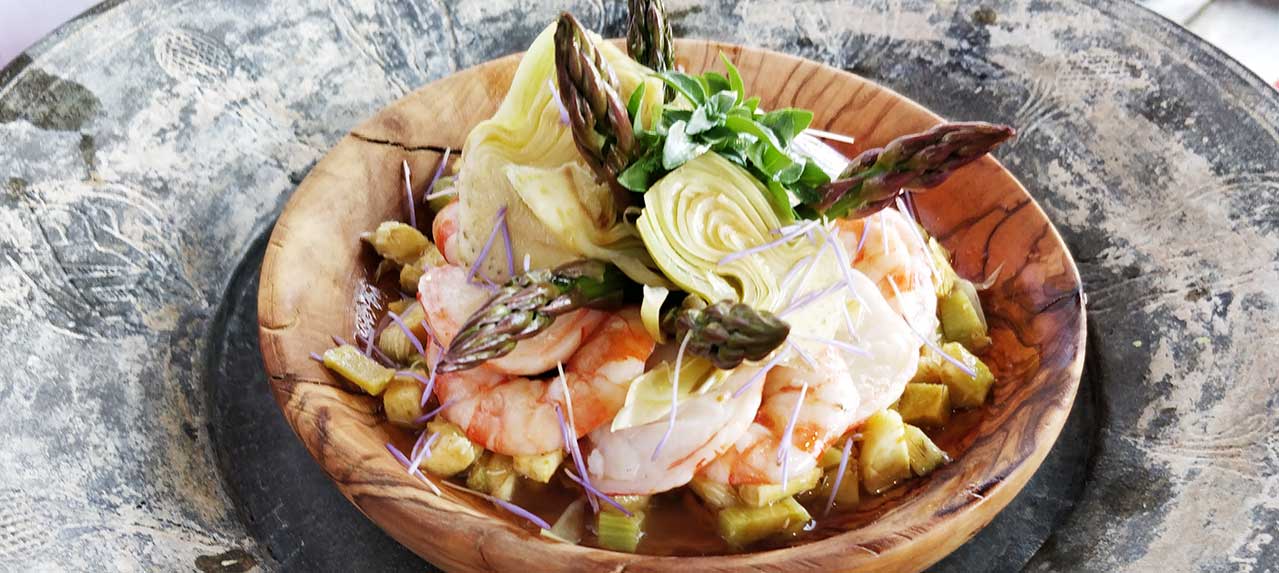 5pcs shrimps 16/20
150g artichoke poivrade
5pcs baby green asparagus
10g basil
15g lemon juice
20g olive oil
25g butter
15g Himalayan salt
6g freshly milled black pepper
1. In a hot pan, put the olive oil and shrimps, season with salt and pepper, cook shrimp for 2 min.
2. Remove shrimp from pan, allow to cook and cut into 2 pieces.
3. Peel the artichoke, cut into little cubes, add lemon juice and extra virgin olive oil, add chiffonde basil, salt and pepper.
4. Boil some water add salt then boil the asparagus and place in a bowl cold water.
5. Put the artichoke tartar add the Carpaccio shrimps and put the asparagus.
6. Garnish with some basil.