Serves 20 | Prep/Cooking Time 45 mins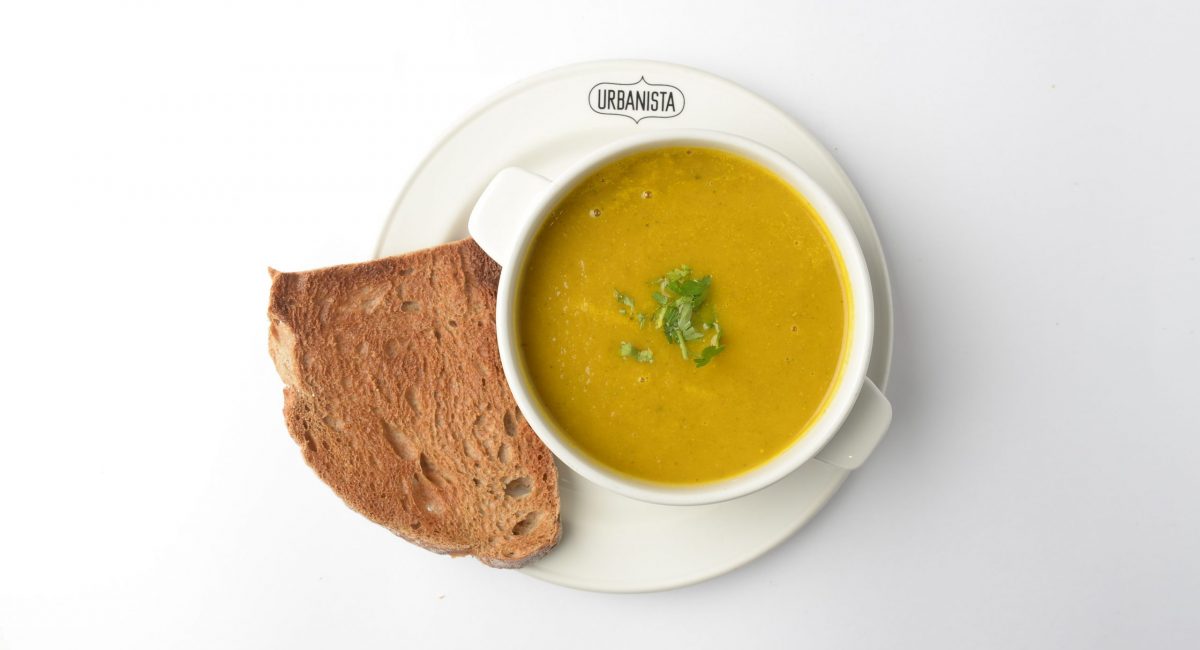 • 200 g Anchor butter
• 20 g iodized salt
• 120 g chicken stock
• 6 g pepper white powder
• 30 g cumin powder
• 52 g basil
• 50 g garlic
• 4000 g carrots
• 300 g onion red
• 80 g green thyme
1. Sauté the garlic, red onions and peeled, diced carrots in butter on a medium heat.
2. Add all the spices and bouillon to 3 liters of water. Bring to the boil and boil for 5 minutes, then reduce to a low heat to allow to thicken (30 minutes).
3. Garnish with fresh basil or thyme.
4. Serve with toasted baguette or pain de champagne.
OTHER RECIPES FROM THE HARD COPY

SERVE WITH
Musar Jeune White 2019
Characterized by tropical fruits, quince
and lemon zest and a long fresh finish,
with balanced acidity.