Serves 4 | Preparation 30 mins Cooking 2 hrs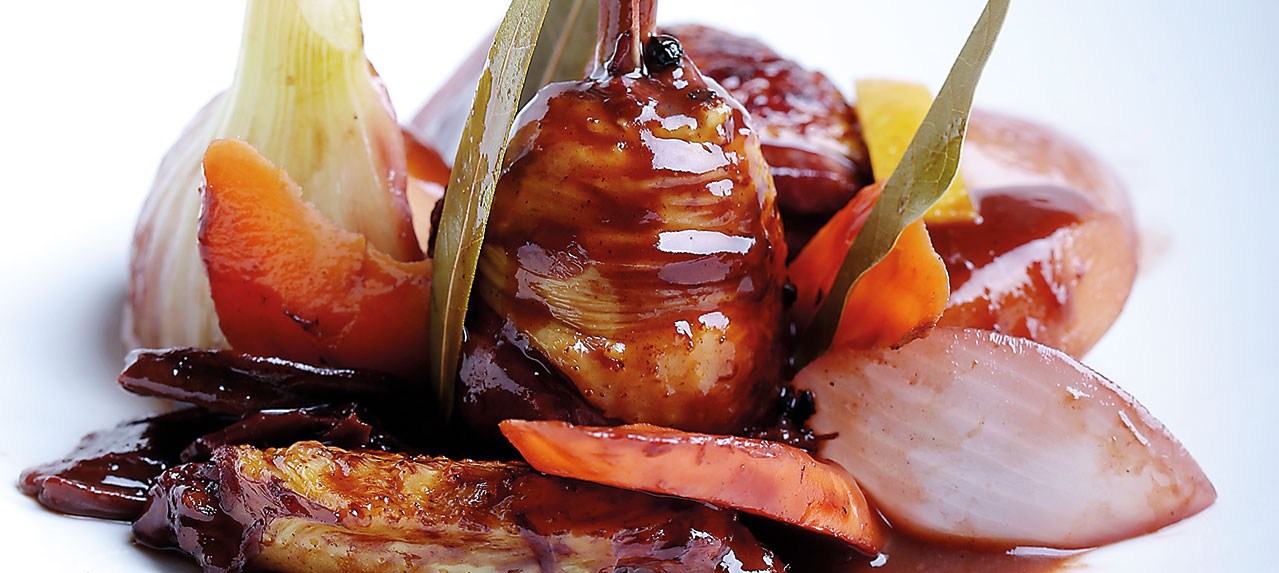 2 kg organic chicken
300g cepe (French mushrooms)
10g dried Porcini mushrooms
400g carrots
50g butter
10g salt
5g white pepper
2L red wine
250g white onions
50g fresh garlic
5g peppercorns
200g leeks
15g bay leaves
2L demi-glace (brown sauce)
400g organic potatoes
150 ml olive oil
100g whole lemon
100g whole orange
1. Cut the chicken into 6 pieces.
2. Brown the meat in a pan with olive oil.
3. Clean the vegetables and cut into 3 cm long pieces.
4. Soak the dried Porcini mushrooms in water to rehydrate. Cut the cepe into two. Add onions to the chicken and sauté for 5 minutes. Add the carrots, leeks, dried mushrooms and the potatoes to the cepe. Add the spices, orange zest and lemon.
5. Cover with wine. Reduce by half. Add the meat broth.
6. Cook covered for 2 hours.