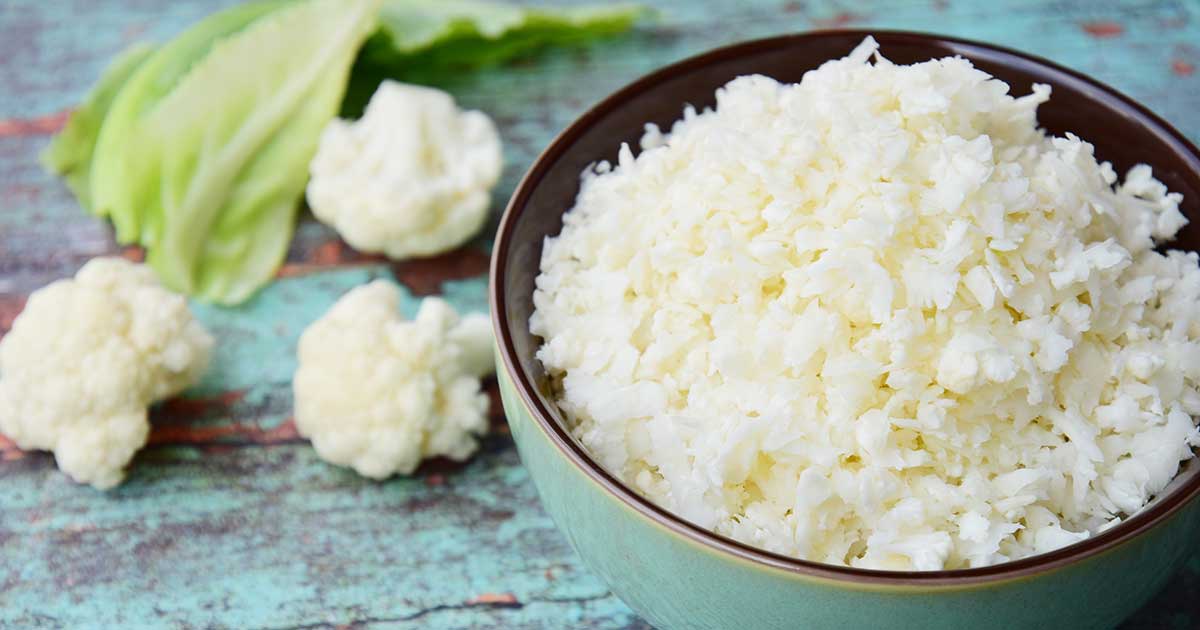 2 Large Cauliflower cleaned
Water
4 tbsp olive oil
Herbs (dill, oregano, chives, thyme)
1 tsp Maldon salt
1. In a food processor place the cauliflower florets and proceed until you get a very fine texture.
2. Place in a saucepan, add water and place over medium heat until water evaporates.
3. Mix the cauliflower rice with olive oil, add herbs to taste and salt.
Cauliflower rice is a great low caloric substitute to rice and is loaded in fiber, vitamins and minerals that will help you feel full for a longer period of time without the guilt of loading up carbohydrates usually found in high amounts in rice.