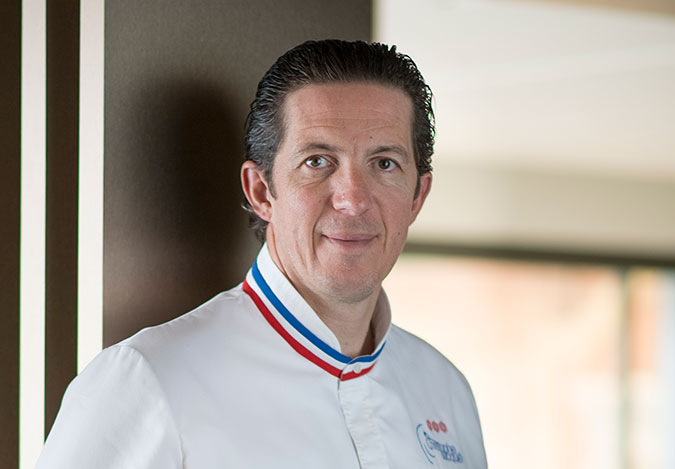 Chef Christophe Bacquié has been in charge of the cooking at the Hôtel & Spa du Castellet since late 2009. He started his studies at Ecole Hotelière at 16 years old and discovered that he prefers the kitchen over service. His mentor was an exceptional chef whom he met at L'Oasis. He worked for twelve years in his native Corsica, gaining a Michelin star for restaurant La Villa in Calvi there in 2002 and a second in 2007. At Hôtel & Spa du Castellet he won two stars in 2010 for the restaurant, which was originally named Monte Cristo and since 2015 called Restaurant Christophe Bacquié. He earned the ultimate third star for the establishment in the 2018 guide.
GET TO KNOW CHRISTOPHE BACQUIÉ
KEY TO SUCCESS




Patience, will to learn, love of work and people, passion to discover new products and new flavors

FAVORITE PRODUCTS




Fish: Denti fish, Red Mullet, Cuttlefish, Octopus. 2. Zucchini flower. 3. Citrus: Enhances the taste of dishes, you can use it in different ways: zest, confit, frozen or dry.

Culinary Philosophy




Lara3 believes cooking should be accessible and frank. A meal doesn't have to be fancy and elaborate to look and taste amazing. The simplest recipes executed in the right way make for food that is quite simply divine.
RECIPES BY CHEF CHRISTOPHE BACQUIE