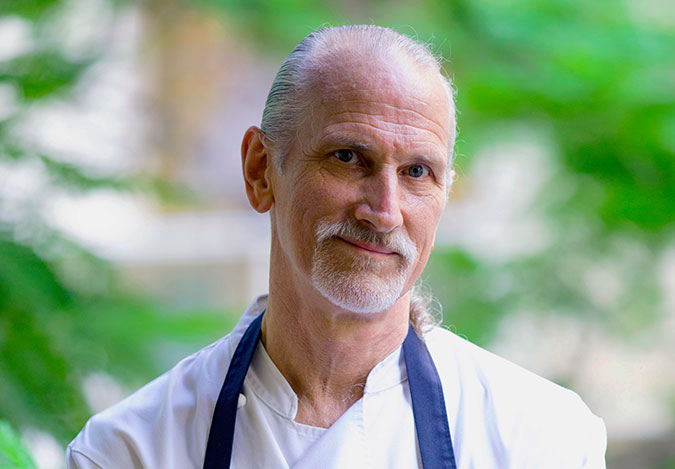 He was an executive chef, corporate chef, director of operations and restaurant owner, always bringing his unique culinary sensibility to the table. He has conceptualized, opened and operated dozens of restaurants and hotels around the world, combining his broad food & beverage acumen with an astute hospitality business sense. At ease in many diverse cultures, he is able to distill the essence of a region's cuisine, and reinterpret common ingredients and techniques to create inspired, innovative new dishes.
GET TO KNOW ERICH VON GEHREN
Culinary Philosophy




Cook locally, sustainably, creatively, passionately

Greatest Inspiration




My greatest culinary inspiration is the fresh, seasonal ingredients on the table in front of me, and the challenge of coaxing and refining the best qualities and potential out of even the most humble of raw materials.

Culinary Philosophy




Lara3 believes cooking should be accessible and frank. A meal doesn't have to be fancy and elaborate to look and taste amazing. The simplest recipes executed in the right way make for food that is quite simply divine.
RECIPES BY CHEF ERICH VON GEHREN